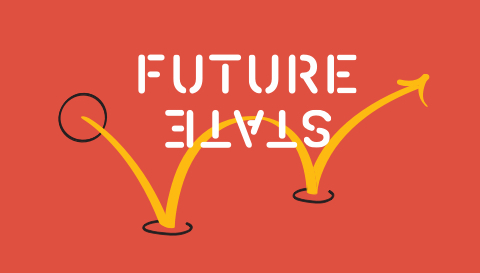 5 Cities. 80 Designers. Countless Insights.
This is Future State. We gathered some of the most innovative and accomplished young professionals in the field to talk about the future of design and the design profession in an ongoing conversation. We invite you into this sneak peek at the discussions, sketches, and big questions that were addressed in our first round of Future State. Scroll to the bottom of this page and download the more in-depth publication that resulted from this meeting of the minds.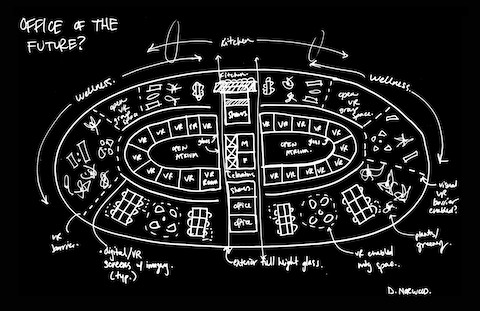 Technological advancements have long been key drivers in office design. When discussing what's next, the Future Staters considered VR for remote workers; smart offices with customizable, personalized, intelligent rooms; and the anxieties around "trying to be futuristic for the sake of being futuristic."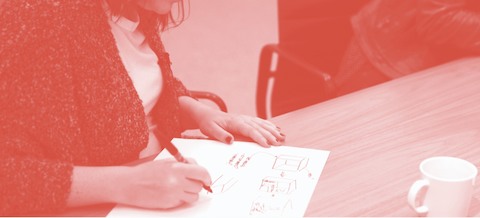 Beyond just changing how we work, technology has also changed where we work. Third spaces—coffee shops, parks, coworking spaces, and more—have become increasingly integral parts of many people's workdays. Participants wondered if in the future, people will participate in meetings happening at the office via VR while physically working from a third space and asked each other what it means to be in a public space while completely embedded in a digital world.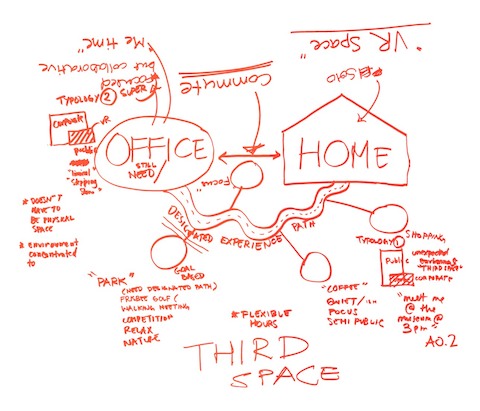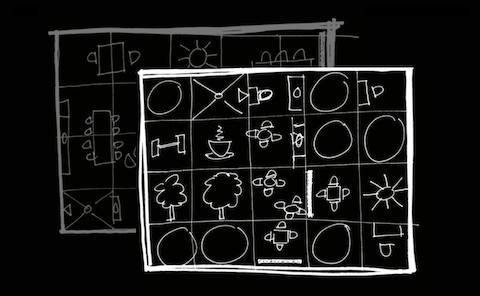 One prominent theme that emerged in our discussions was the influence that tech will have on the creative process. Participants noted that artificial intelligence could free designers from the minutia of creating and allow them to focus on bigger ideas. But great design doesn't just solve problems, it evokes feelings and responses.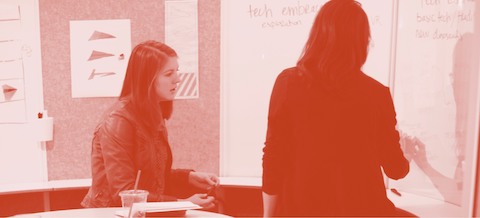 Some participants focused on the notion that "we talk about three physical spaces: the office, the home, and the third space. But there's also a nonphysical space, which is more internal and is going on constantly in our minds." One key challenge that future designers talked about facing is understanding how the design of virtual spaces can affect the experience a person has in their internal, mental space.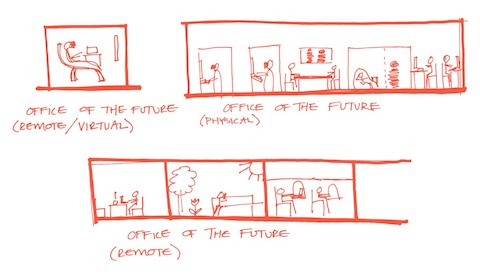 Take a Deeper Dive
Fill out the form below to receive a download of the full Future State publication for a more comprehensive look into the future of design.
* Please fill in the required fields:
Please fill in the required fields:
Thank You!
We've successfully received your information. You should hear from us soon.

Something went wrong.
Please refresh the page and resubmit your information.