An aptitude for originality
Born in the port city of Izmir, Turkey, a town more than 2,000 years old, Ayse Birsel absorbed a Mediterranean cosmopolitanism growing up.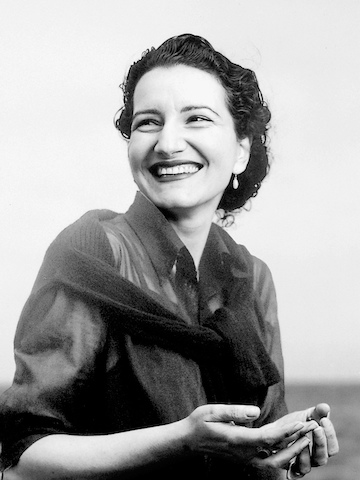 Birsel studied industrial design at Middle Eastern Technical University from 1981 to 1985. A Fulbright scholarship brought her to the Pratt Institute in New York for work on her Master's degree. There she honed her design perspective—distilling problems to reveal novel answers. Such a perspective leads her to enjoy working with organizations that embrace change. As she puts it, "I'm not very good at giving new form to old answers."

Birsel's aptitude for originality was especially appealing to Herman Miller, who was looking for a completely new system to meet the needs of a changing workforce and workplace. Her solution, Resolve, was like nothing the world of work had seen before—an aesthetically unique, human-centered design that brought comfort and connection to people in the workplace.