For You Everyone
On View in Milan April 16–21, 2018
What shape is gravity. How quick is color.
How much does movement weigh. How long is comfortable.
How simple is beauty. Can micro be macro.
Opening Hours
Coinciding with Salone del Mobile 2018

Monday 16 April
Press Only
3:00pm–6:00pm
Tuesday 17 April
9:00am–8:30pm
Wednesday 18 April
9:00am–8:30pm
Thursday 19 April
9:00am–5:00pm
Friday 20 April
9:00am–8:30pm
Saturday 21 April
9:00am–10:00pm
Herman Miller
Corso Garibaldi Giuseppe, 70
Milan, Italy 20121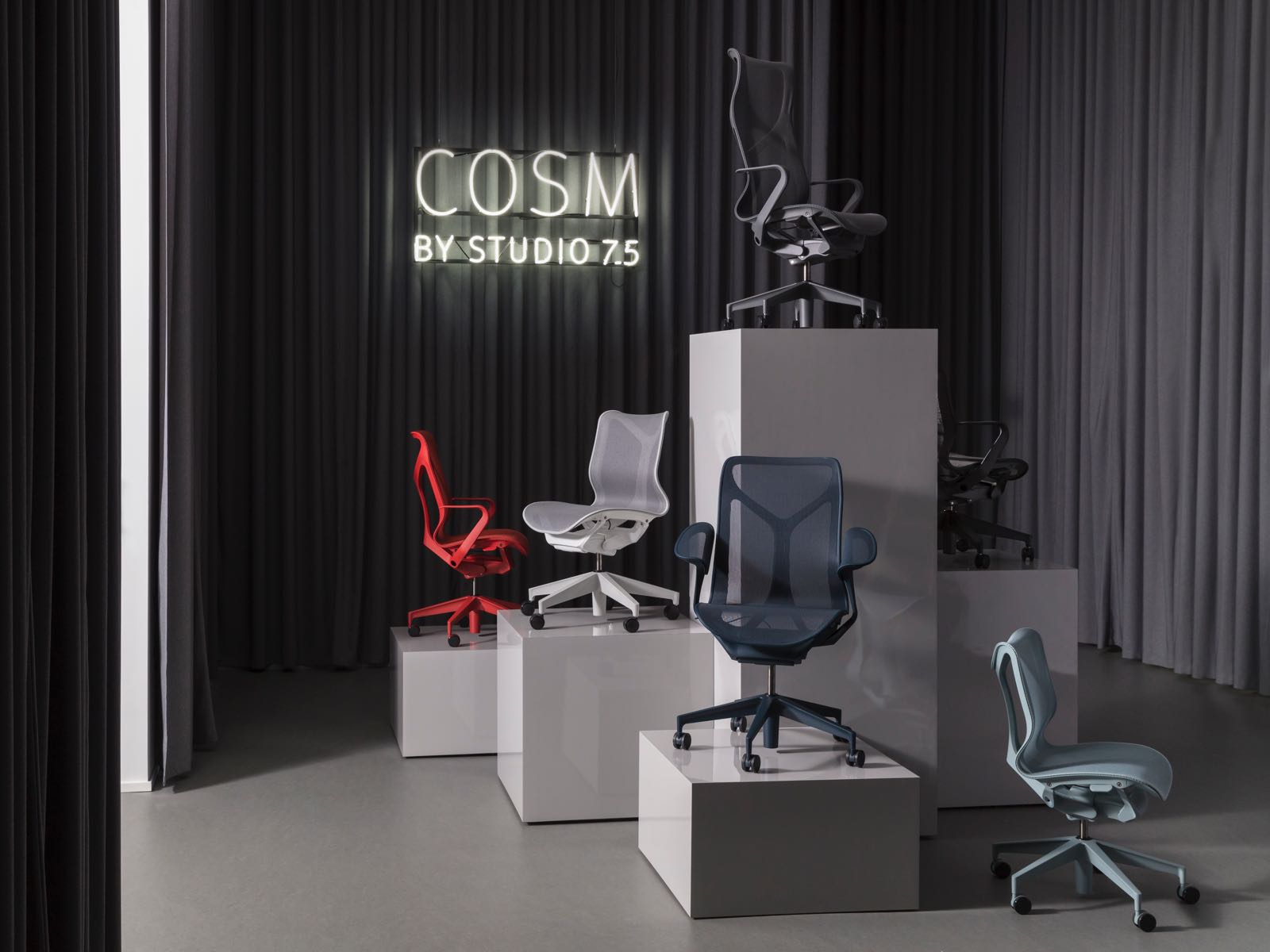 Introducing Cosm by Studio 7.5
Berlin-based designers Studio 7.5 spent the better part of a decade seeking the most elegant answer to an arresting question. Can a chair make people so comfortable that they forget about gravity?
Studio 7.5
The name chosen by Burkhard Schmitz, Carola Zwick, and Roland Zwick—Studio 7.5—comes from an idea to rent a 7.5-ton truck, put a model shop in it, and drive from one project site to another. Obviously, freedom of movement is important for these designers. When creating products for their clients, they range widely before zeroing in on a solution. In particular, they find designing office chairs to be most rewarding—and have worked with Herman Miller on the award-winning Mirra Chair, Setu, Mirra 2, and now, Cosm. "We define not only how the chair looks but how it performs," Carola says. As to how Studio 7.5's designs perform for you, they would rather you forget you're sitting in a chair at all.
WHY Magazine
For You Everyone by Sadie Stein
A tale from the sharing economy's back pocket