Cushioned contours support the body
The first research-based ergonomic office chair, from the designer who brought ergonomics to the office furniture industry, now in its third generation. What hasn't changed: the comfort provided by the cushioned contours that create a pocket to support your body. Available in two sizes, to accommodate all kinds of office work.
Human-centered design
Thick cushions, deep contours, soft edges, and a high backrest to support the upper back and maintain the spine's natural curve. A full complement of easy-to-use adjustments to customize the chair to individual bodies and work activities.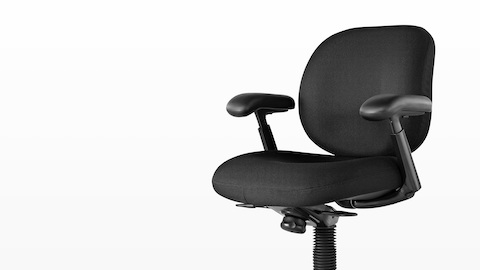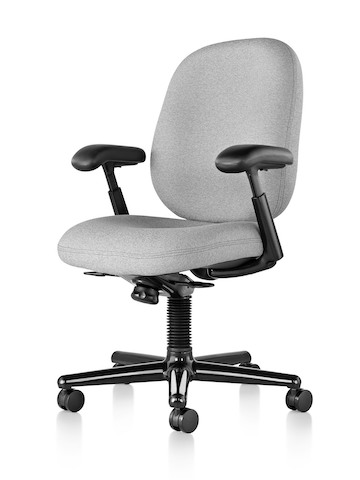 Easy-going
The waterfall front edge eases pressure beneath your thighs, and the Ergon 3 chair is easy on the arms too, with soft, naturally cantilevered armrests. When you lean back, your feet stay on the floor and the front of the seat doesn't rise, maintaining the correct pressure on your whole body.
Healthful tilt
The knee-tilt mechanism lets you move naturally between postures, from upright to reclined, maintaining easy, balanced motion.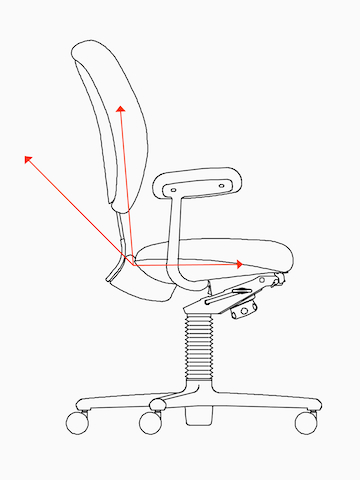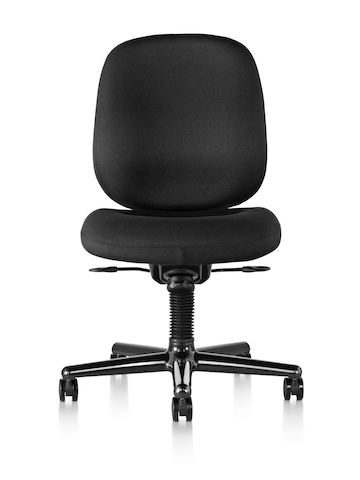 Pleasing appearance
In updating the original Ergon chair, we preserved the pleasing aesthetic elements of the original, including the plush, cushioned comfort, the look of essential ergonomic design.