Around the world, across industries, and at companies both large and small, Living Office is empowering organizations to do more for their people—and benefit more from the results.
There are fundamental reasons why people are motivated to work. To name just a few, we desire security and a sense that we have the autonomy to control our own circumstances. We like to be recognized for our achievements and find purpose in something greater than ourselves. Businesses, ultimately, aren't that different from people. They, too, have needs to fulfill—things like revenue, profit, and growth—in order to realize their purpose. To satisfy those needs, the individuals running businesses set strategies and define priorities.
Through research and interactions with clients around the globe, Herman Miller has compiled a list of common priorities outlined by our customers. We've also conducted a robust research study of select organizations with Living Office workplaces. Through a variety of methods, we captured qualitative and quantitative data before, during, and after the realization of Living Office workplaces. Our analysis of this data proves that Living Office elevates the experience of work for people through a more deeply considered, human-centered approach, and helps organizations achieve strategic goals.
Here, we examine these business priorities and share data that demonstrates how having a Living Office is helping organizations from a variety of industries, in diverse locations, and with differing needs and goals. From large, multinational organizations, such as ManpowerGroup and Mars Drinks, to rapidly growing start-ups like Harry's, the results are clear: Living Office has helped people feel more creative, connected, and engaged in their work. In turn, their businesses are seeing greater efficiency, productivity, and innovation.
Attracting and Retaining Top Talent
People define the problems, imagine the ideas, and create the solutions that deliver value. That's why a workplace that helps draw—and keep—top talent is essential.
"The whole concept of Living Office is to elevate the pride and joy that people have spending time at the office every day."
– Gary Slack, CEO, Slack and Company
Stimulating Innovation
In a world where the most successful organizations are the ones that generate better ideas faster, companies aim to create workplaces primed for creativity.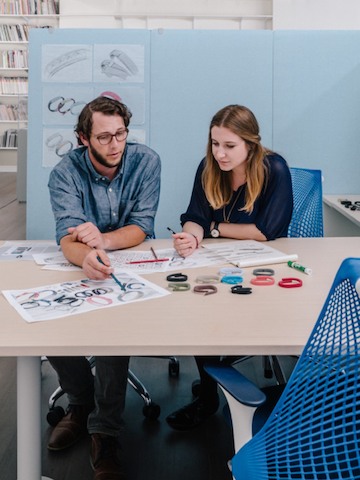 "We created a space that allows people to do all kinds of different activities. You can create any kind of layout and support the creative flow throughout the entire office."
– Qin Li, Director of Industrial Design, fuseproject
Increasing Efficiency
Optimizing processes helps people work more effectively. When workplace elements combine methodically to support the work people engage in and the tools they use, it helps drive down unnecessary costs.
"We created a space that allows people to do all kinds of different activities. You can create any kind of layout and support the creative flow throughout the entire office."
– Leader, Tavistock Development Company
Promoting Knowledge Sharing
With more than 40 percent of the workforce due to retire in the next five years, organizations often want to create workplaces where knowledge transfer happens more seamlessly.
"I see people that I haven't seen in severalyears every day now. That is what this project was all about—bringing us together."
– Christie McCullough, Senior Interior Designer, Earl Swensson Associates

Strengthening Brand Connection
A brand's power lies in its recognition and trustworthiness. A workplace that is designed to express unique purpose and character can strengthen both.
"Our Living Office can change and constantly evolve, and that's very much aligned with how we think about growing our whole business."
– Jeff Raider, Co-Founder and Co-CEO, Harry's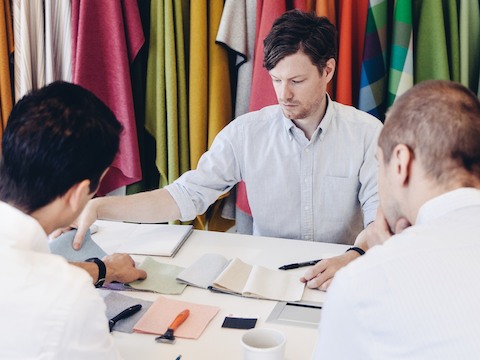 Groomed for Growth
Harry's new Manhattan workplace is transforming its business as its business transforms.