Looks and comfort
Aside is a side chair with task-chair qualities; it gives people a comfortable place to sit, whether it's for seconds or hours. With its thick cushions and healthful contours, it is uniquely supportive, as easy on the body as it is on the eyes. Available with casters or glides, Aside is ideal for a variety of spaces, from multipurpose rooms to individual workstations. And it's 85 percent recyclable
The generously padded, petal-shaped back of the Aside chair gives it a distinctive, attractive look. But it's more than that. The inward curve of the back delivers lumbar support, and the contoured seat, padded with a double thickness of high-density foam, creates a pocket, so the chair is as comfortable as it looks, even if you're sitting for a long time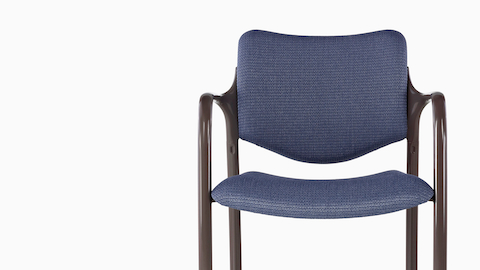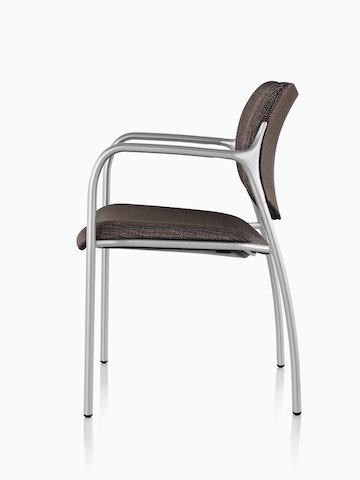 The seat's front edge slopes gracefully, adding to the chair's visual appeal, reducing pressure on the thighs, and encouraging good blood circulation. The arc of the rear legs gives the chair a dramatic profile, but also protects the seat back from damage when the chair is pushed against a wall.
Versatility
Available with casters or glides, Aside can work well as guest seating in a reception area or individual space. It's equally effective as pull-up and move-around seating in conference rooms, training areas, and collaborative spaces.
Matches Up
A wide range of color and materials choices means that an Aside can be specified to fit in any space. It looks good with work chairs from Herman Miller and other manufacturers.