From colors to forms
Carole Baijings and Stefan Scholten began the design of ColourForm Sofa Group with a study of color. Once they established a palette, they sculpted minimal forms that would bring focus to the colors and details.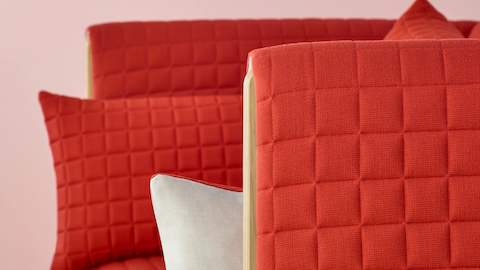 Exposed wood components are softly tinted in stains Scholten & Baijings developed specifically to complement their fresh palette of textiles.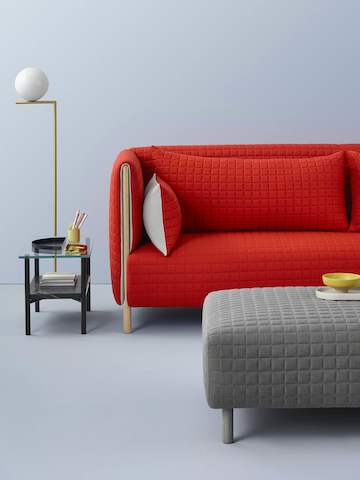 Material foundations
Scholten & Baijings worked with leading textiles supplier Maharam to develop two upholstery textiles for ColourForm. The first, Pare, is a woven blend that offers a soft, matte texture. It is available quilted for a funkier feel. The second textile, Tracery, combines a monochromatic effect with the added interest of pattern grids. Each is available in numerous colorways.
"Choosing color for a sofa is different than for a plate. You live with a sofa for a long time, so the color needs to have longevity, to be sophisticated and a bit subtle."