Applications
Libraries
The new breed of today's library is a far cry from the historical model.
Libraries now house cafés, lounge areas, presentation spaces, and plenty of computer and study areas.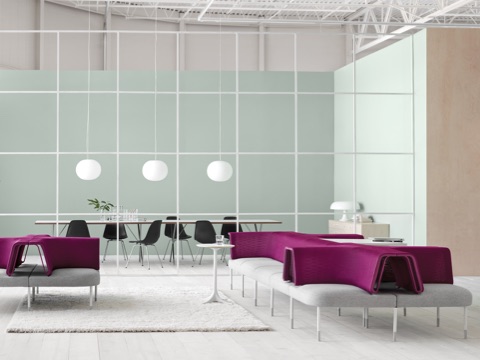 Adaptable
Libraries are one of the facilities on campus where change is, or can be, most visible, although some qualities of the traditional library remain. Most libraries provide both quiet and active spaces for individual and collaborative learning.
Social
Humans are social beings, and libraries provide a context for interaction. Libraries must be a venue for intellectual and social engagement, and for working with printed books or digital archives.
Stimulating
Students often ask for open environments, places where they can benefit from the stimulation of other voices and other people studying next to them.

Healthful
Libraries enrich the soul and the intellect. But they also need to enrich the body, providing comfort and healthful spaces that keep students refreshed, even as they spend long hours studying.
Resourceful
Other services such as academic counseling are relocating to the library, giving them far more visibility and access, so that advisors and students are able to more easily connect with each other.
Sustainable
Sustaining the physical and emotional well-being of students, who may spend marathon hours in intense study, is essential to the mission of the library.
North Carolina State University, James B. Hunt Jr. Library
A new state-of-the-art library gives a campus a heart.