The result of problem-solving design
Designed by Colebrook Bosson Saunders, this dynamic monitor arm changed the game in ergonomic support.
Minimal material, maximum performance
According to CBS, "As technology develops and allows us to interface with it in a more dynamic way, we need products that can do the same. Just as clever software requires no knowledge of the program to make it work, we wanted to create a solution that floats just where the user wants and adapts intuitively to be touched, shared and used dynamically. Good engineering, minimal parts and a responsible design using renewable materials create a product that people value and can use for a lifetime".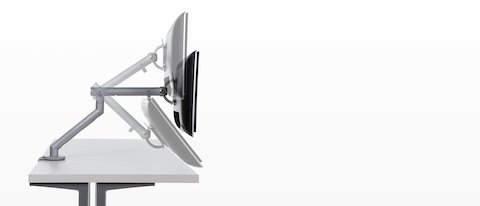 A research-based design that raised the bar

Part of the Thrive portfolio of research-based ergonomic products, Flo monitor arms raise the bar for performance and design in computer support tools. Flo has received numerous awards including the 2010 National Ergonomics Conference and Exposition's "Attendees' Choice" award, the 2010 Best of NeoCon Silver award in the Technology Support category and the 2010 "Red Dot" award for product design.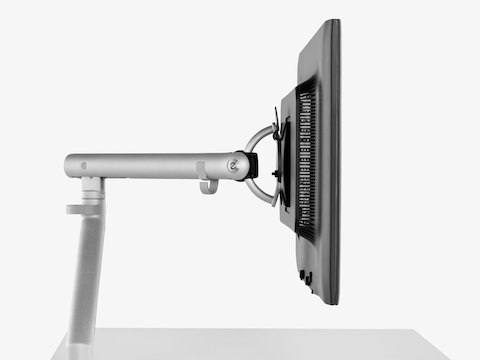 Purity of design

Scaled up or down, the entire Flo family relies on one clean design for an elegant, pared-down aesthetics that complements any environment. No matter which solution you choose, the intuitive, dynamic control operates exactly the same, helping people move from one monitor to the next knowing they can adjust each screen to meet their needs.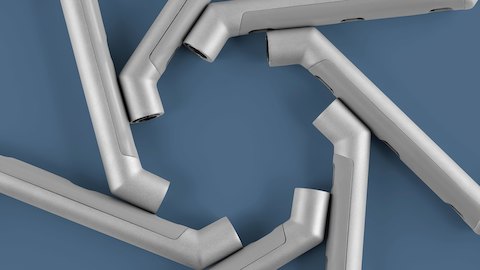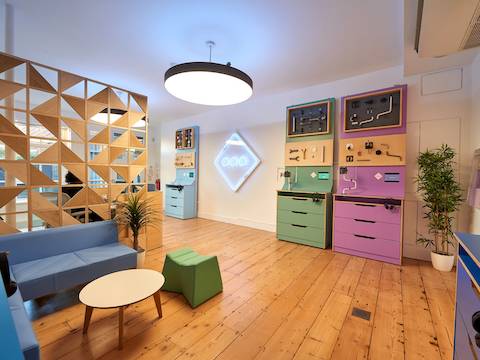 A groundbreaking partnership
Colebrook Bosson Saunders is a team of international designers and manufacturers of award-winning ergonomic IT products. They believe passionately in design, focusing on creating products that integrate people with technology to increase user comfort, performance and efficiency, thus improving ergonomics in the workplace.