Designed by George Nelson
Nelson Cane Bench
An archival design comes off the bench
The Nelson Cane Bench is a genial variation of the Nelson Platform Bench, its noticeably austere predecessor. Designer George Nelson experimented with a cane version after he first came up with the original, a foundational piece from his Basic Cabinet Series. The cane surface has a little more give than the slatted-wood original, and a more tactile feel. After a long hiatus, it's back and fresher than ever.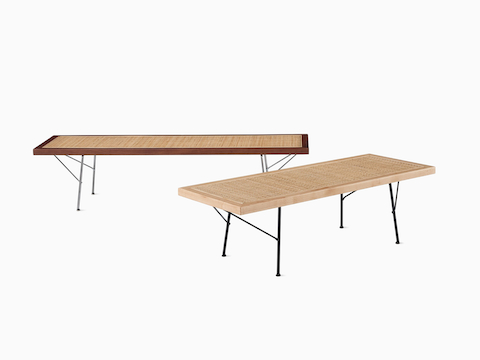 Refreshingly relevant
Nelson believed that function should be obvious by looking at form. It's the bench's honest design that makes it feel both timeless and current – as relevant and useful today as it was when Nelson created it seven decades ago.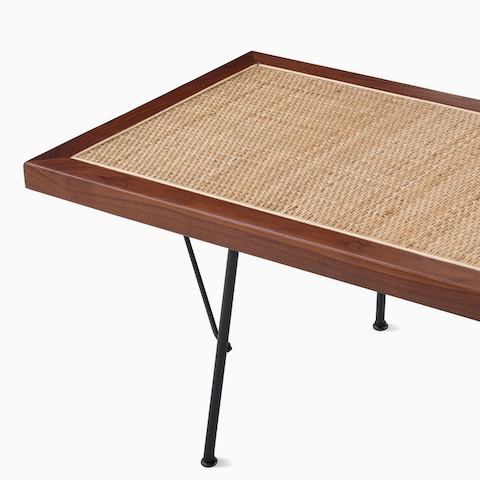 Naturally appealing
The combination of two natural materials – a cane seat with either a walnut or maple border – adds visual warmth and interest. Where the original Nelson Platform Bench nudges people to move along (Nelson designed it to discourage guests from lingering in his office), the cane bench encourages them to stay awhile.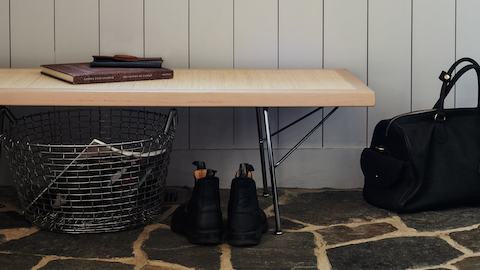 Fundamentally functional
Fully at ease in a range of settings at the office and in the home, the cane bench can be a distinctive seat or a surface for books and curios. When paired with large plants or objets d'art, it becomes a novel space divider.
Specs
Dimensions, materials, details and available options that make up the Nelson Cane Bench.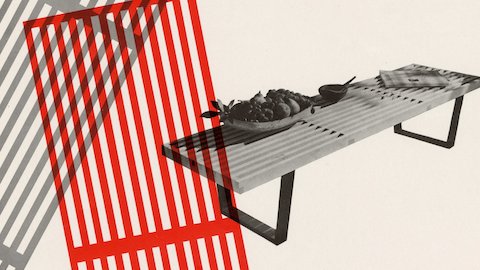 Learn the full story
A design historian's perspective on how George Nelson's 1946 Platform Bench went from sidepiece to modern archetype