Clean lines and a sculptural form
The Eames Chaise is soft, comfortable and just 457-mm wide. When you lie on it, you naturally fold your arms over your chest. Should you doze off, your arms soon fall to your sides, waking you up. It's a beautiful place to relax for a while in a study, living room or executive office.
Sleek sophistication
The chaise is a work of art with its trim lines and sculptural frame and base. It's available in three colour combinations: aubergine frame with black leather and fabric sling, black frame with black leather and fabric sling, and white frame with pearl leather and white fabric sling.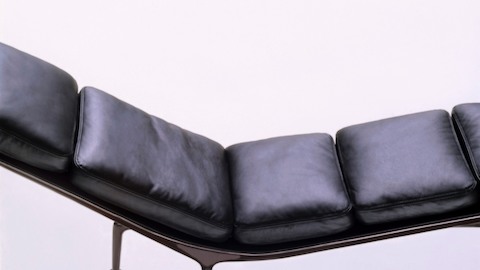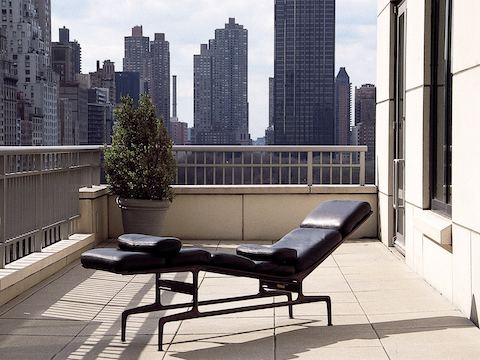 Beautiful comfort
Six foam cushions upholstered in our premium MCL leather, a semi-aniline, dyed leather with 100% natural full-grain. Two additional loose cushions let you support back, neck or legs. A gently sloping frame puts the body in a healthful, relaxed position, with the head and legs slightly raised.
Strong support
Stable and durable, the chaise is made of a die-cast aluminium frame and base. Its cushions are joined by flexible zips and secured to nylon fabric slung tightly on the frame. Frame finishes, which are electrostatically applied, resist scratches.