Express your brand, your way
Byne System is an all-in-one office solution that fosters freedom in the workspace. Byne merges the best aspects of four of our most beloved desks with one new design for a product that helps you plan your space for optimal flexibility.
Liberate your workspace
Bring flexibility, freedom and personality to the office with Byne System. Merging four existing Herman Miller desks into one highly configurable workplace solution, Byne lets you choose every aspect of your workplace setting. Byne can be specified with a combination of elements derived from Imagine, Layout, Optimis and Arras – along with Sylvain, our new wooden leg style.
Supporting change
Byne System facilitates agility thanks to a series of readily interchangeable modular elements. It can be configured to meet the needs of different people and different organisations, from tech to the finance industry and everything in between.
Choose your screen
Specify Byne System with a number of different screen types, or go screen-less for a collaborative setting. Choose from desk-up screens, suspended screens, lateral screens, toolbar-mounted screens and modesty screens in fabric, glass or acrylic. Framed or frameless screens, plus pinnable or tackable surfaces, are also available.
Instant power access
Byne System puts power within easy reach thanks to recessed power pockets that keep the look seamless and uncluttered. Byne's power channels cater to future tech needs by offering ample space for cables and enabling regional power outlet variation.
Specs
View the dimensions, materials, details and options available for Byne System.
Products
Introducing Byne System
One system with multiple looks, Byne combines interchangeable modular elements for maximum flexibility.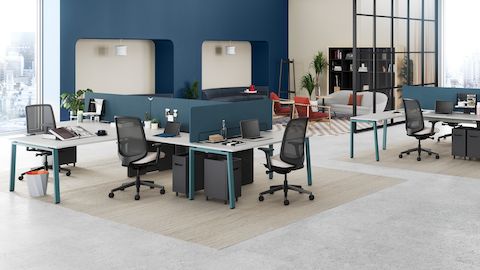 We are humans at work. To remain relevant, the office must support our diverse ways of working. Byne System is our answer to the growing need for customisable office solutions.
Expand Your View
Subscribe to receive information about the Byne System, plus get workplace insights.

* Please fill in the required fields:
Please fill in the required fields:
Thank You!
We've successfully received your information. You should hear from us soon.

Something went wrong.
Please refresh the page and resubmit your information.