Designed by Neil Logan
Lispenard Sofa Group
Quintessentially casual lounge seating, with all the comfort you'd expect
With its elemental form, Lispenard Sofa Group is fitting in all the right ways for a variety of needs and spaces. It's stylish but not imposing, quiet but up for anchoring any space. It also offers the right support through soft cushions and an angled back with just the right pitch.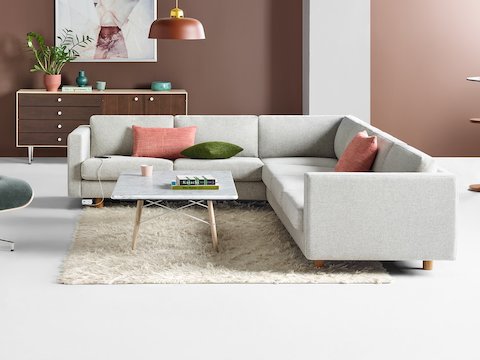 Unifies a room
Lispenard's scale and shape give it the presence to unify a room, visually integrating other pieces rather than competing with them. It has a classic silhouette that can be tailored to your style through an assortment of materials and finishes.
Invites settling in
Lispenard is cushioned but not overstuffed, and it has carefully studied proportions so it offers comfort and support. Legs are available in two heights, allowing you to choose the seat elevation that's right for you.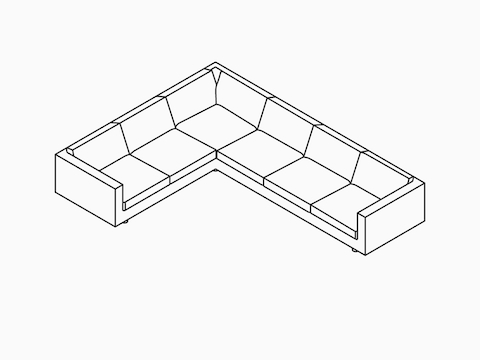 Specs
Dimensions, materials, details, and available options that make up the Lispenard Sofa Group
"A piece of furniture like a sofa is almost always less about being new, and more about fitting in," says Neil Logan. Lispenard is a quiet family of furnishings designed to do just that.