Make any worksurface sit-stand
Monto is a portable desktop riser that turns any work surface into a sit-stand workstation. It seamlessly integrates with CBS monitor arms and laptop mounts to create a fully ergonomic setup that's simple to use. The efficient design encourages postural variety to provide comfort throughout the day, wherever you work.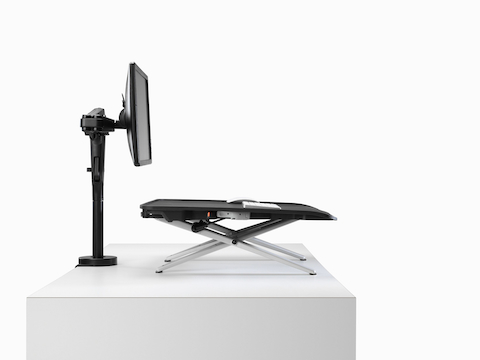 Don't Just Sit There
Whether you're working at home or at the office, postural variety is the key to physical comfort. When Monto is positioned on its feet, its spring-assisted lift mechanism with gravity-lock latches lets you move smoothly between sitting down and standing up. With Monto's nine settings, you'll always be able to find a standing position that's comfortable for you.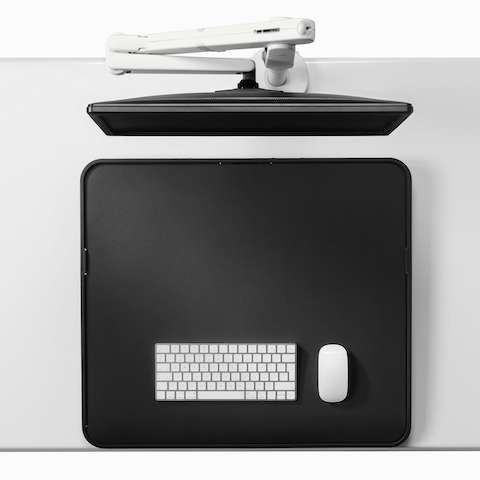 Get Comfortable on the Go
Monto's light, lean design means you can easily move it from one workstation to another. Even better, you don't need any tools for setup. Your monitor attaches independently to the work surface, rather than to Monto, ensuring a stable surface for typing. For workstations already equipped with Flo or Ollin monitor arms, simply add an extended-height desk clamp and enjoy all the benefits of a sit-stand desk.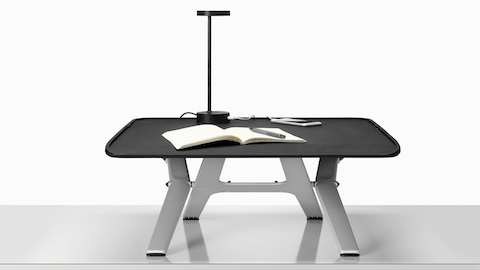 Make Room for Work
With clean, curved edges and a premium finish, Monto integrates seamlessly into any workspace. It's designed to optimise work-surface space by keeping cables tidy with integrated cable management clips, which leaves the surrounding area clear for tech tools, documents, lights and other workstation essentials. Monto's soft-to-the-touch, durable surface serves as a built-in mousepad. When not in use, Monto folds into a thin profile so it can be stacked neatly under a desk or in a storage cabinet.