Perfect monitor placement for every person, place, and posture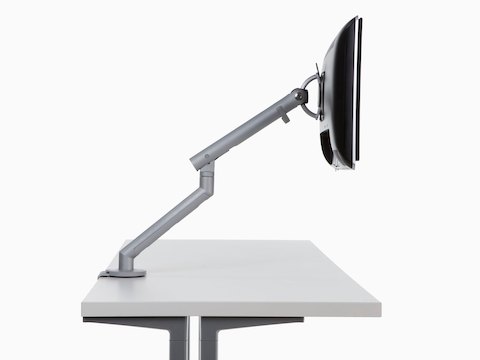 Effortless adjustment for your monitor
The fluid, dynamic movement of Flo monitor arms lets you adjust the position of your monitor with minimum effort and maximum precision—then keep the screen exactly where you need it without taking the time to tighten it. Patented technology gives you a large range of motion and quick, intuitive fingertip control, offering the perfect position to support everyone's eyes, even people with progressive lenses.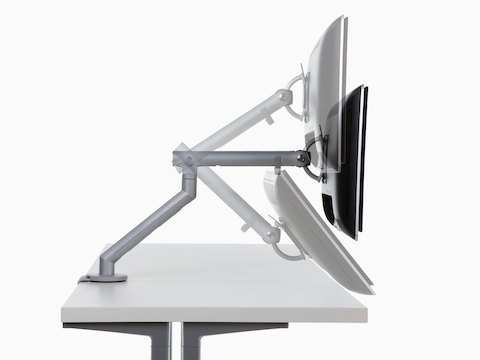 Innovative features, patented performance
Flo's patented geometric spring technology and dynamic fingertip control provide an unmatched range and ease of movement up, down, forward, backward, tilted, and rotated to suit your needs.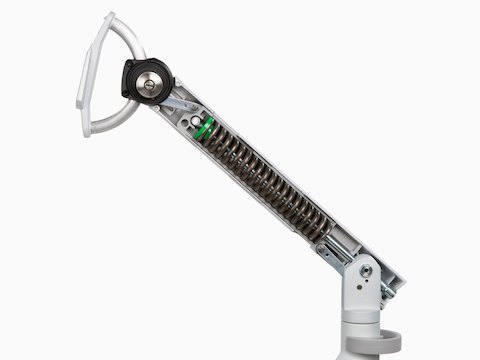 Smooth and balanced
The self-balancing D-ring ensures stability in either portrait or landscape orientation. A built-in weight gauge and counterbalance adjustment lets you set the tension to work smoothly with any device, and an integrated three-point cable management system keeps cables neatly out of sight.