Designed by Ward Bennett
Envelope Chair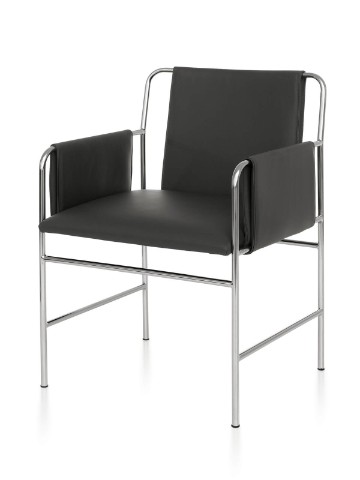 Envelope Chair
Upholstery wraps a welded tubular steel frame to create seat, sides, and back. Likewise, the Envelope chair wraps around the sitter. Ward Bennett designed this comfortable and comforting chair in 1966. It has been in production ever since. As right for public areas as it is for private spaces, Envelope has a timeless aesthetic. Envelope comes in many metallic finish, textile, and leather options.
Herman Miller Collection
A permanent collection designed to meet fully the requirements of modern living.