Shaping sumptuous support
Observing how ubiquitous—but not always friendly—lounge furniture can be, Scholten & Baijings worked like sculptors, painstakingly developing a new lounge geometry: the right shapes and dimensions to support working or relaxing in exceptional comfort.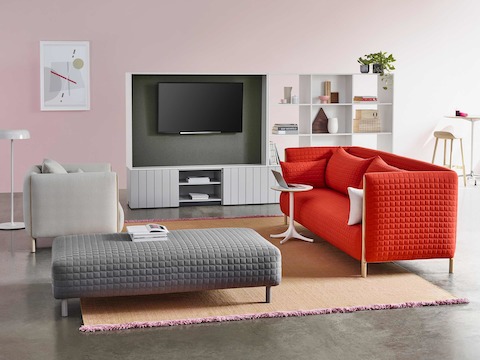 Connection and choice
At work and at home, we need communal spaces where we can connect with one another when it suits us, and work around one another when it doesn't. ColourForm modules offer different back heights to help create a varied landscape. Use high-back stand-alone components to punctuate settings with moments of privacy, and low-back modules to create configurations that encourage collaboration. Combine them to carve interesting topographies or to guide guests gracefully through a space.