Give everyone a seat at the ergonomic table.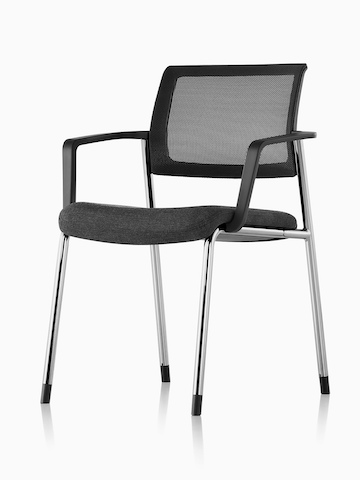 Verus Side Chairs
Verus Side Chairs, offered in an upholstered or suspension back and with casters or glides, are stackable up to four high. The side chair offers consistent comfort and proper ergonomic support at an attainable price and provides a quiet aesthetic that can blend in with the look of nearly any space.
Verus Plus Chairs
As part of the Verus family of chairs, Verus Plus joins the chair, stool, and side chair, so you can create a consistent aesthetic throughout your facility. Enjoy the same beautiful performance from the nurse's station to the exam room and everywhere in between. A mix of Verus Plus and Verus Side Chairs accommodates a wide range of body types and provides a comfortable experience for everyone.