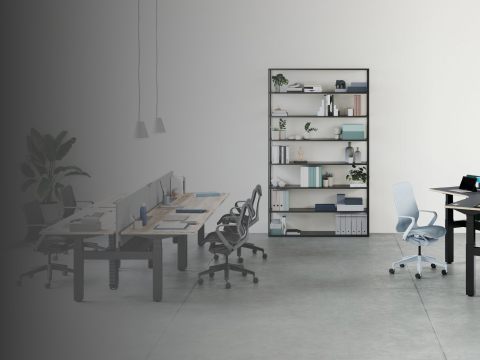 Ratio–Freestanding
Height: 610–1250mm
Width: 1400–1800mm
Depth: 700–800mm
Ratio–Back-to-Back
Height: 610–1250mm
Width: 1400–1800mm
Depth: 700–800mm
Ratio–120-Degree Workstation–Cluster of 3
Height: 650–1250mm
Width: 1200–1400mm
Depth: 600–700mm
Ratio–90-Degree Workstation–Cluster of 4
Height: 650–1250mm
Width: 1400–1600mm
Depth: 700–800mm
Understructure
Round legs create a lightweight look.
Screens
Create psychological boundaries and provide privacy.
Lower Cable Management
Clean cable management keeps things uncluttered.
Vertical Cable Management
Allows for an uncluttered transition as desk height changes.
Foot with Glider
The glider delivers 10mm of levelling in the freestanding desk version.
Foot with Castors
Foot with castors to enhance flexibility.
Back-to-Back Foot Connectors
For cleaner aesthetics and smarter solutions.
Single Desk-up Screen
Single fixed screen for single user.
Desk-up Screen
Single fixed screen for back-to-back users.
Worktop-mounted Screen
Screen moves up and down, along with the desk.
Modesty Screen
For privacy and leg room.
Screen Aligner
Aligns screens at the same height.
Control Switch
Edge mounted, or integrated into the desk. Equipped with or without memory function.
Access Flap
For quick and easy access to power.
Vertical Riser
Keeps wires concealed between floor and cable tray.
End Slab
Delivers privacy, more leg room and a cleaner aesthetic.
Umbilical Cord
Seamless solution for keeping wires out of sight.
Single-sided Lower Cable Tray
A hinge opening provides easy access.
Closed Upper Cable Tray
Hassle-free cable access.
Back-to-Back Lower Cable Tray
Wide tray with or without hinge opening.
Spacing Plate
Provides a 25-mm safety gap.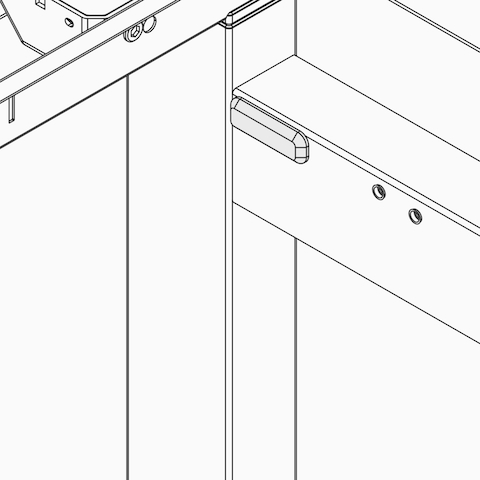 Cross-beam Screw Caps
Screw caps for a cleaner look.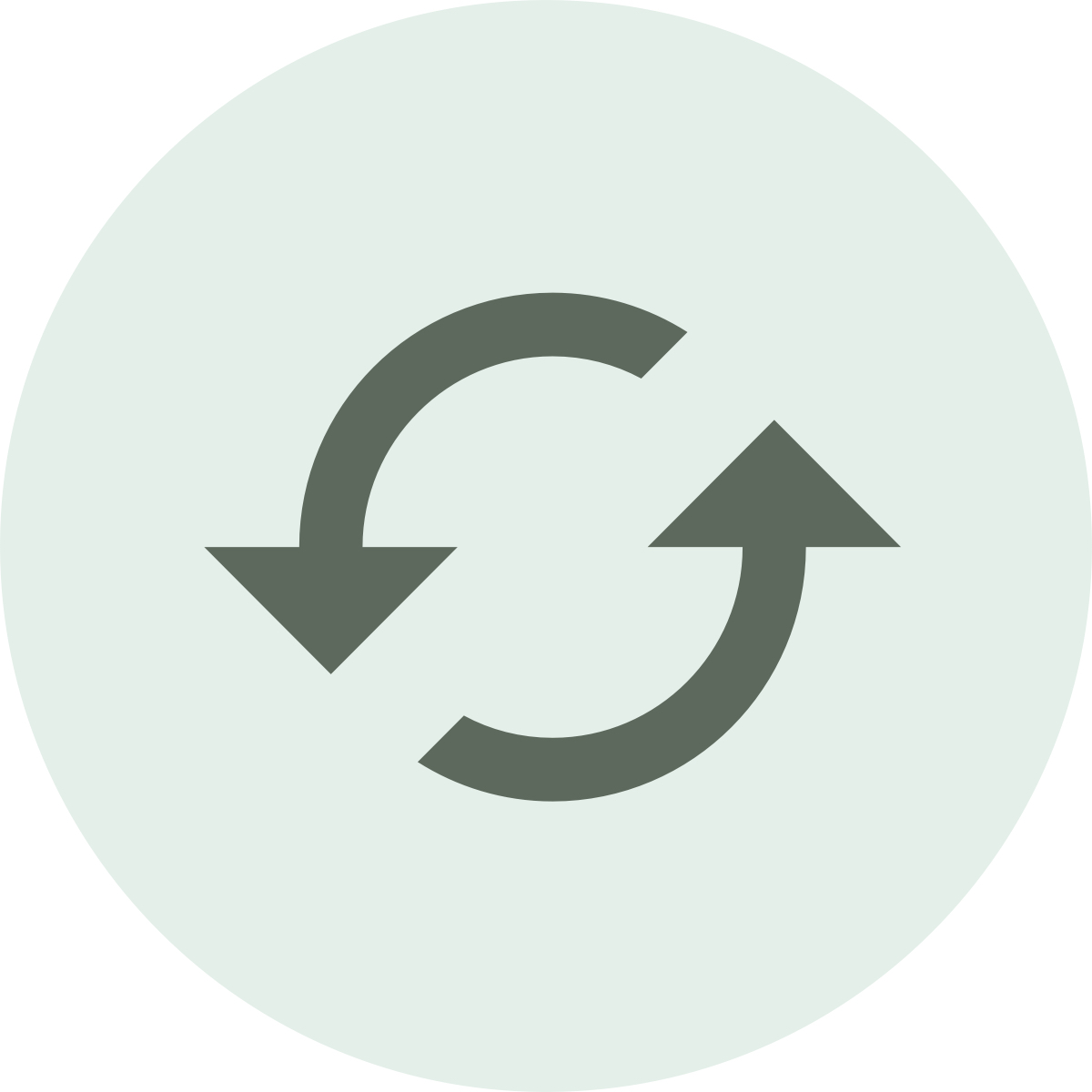 Sustainability
We're committed to sustainability in everything we do: the materials we use, our manufacturing processes, and our products' recyclability.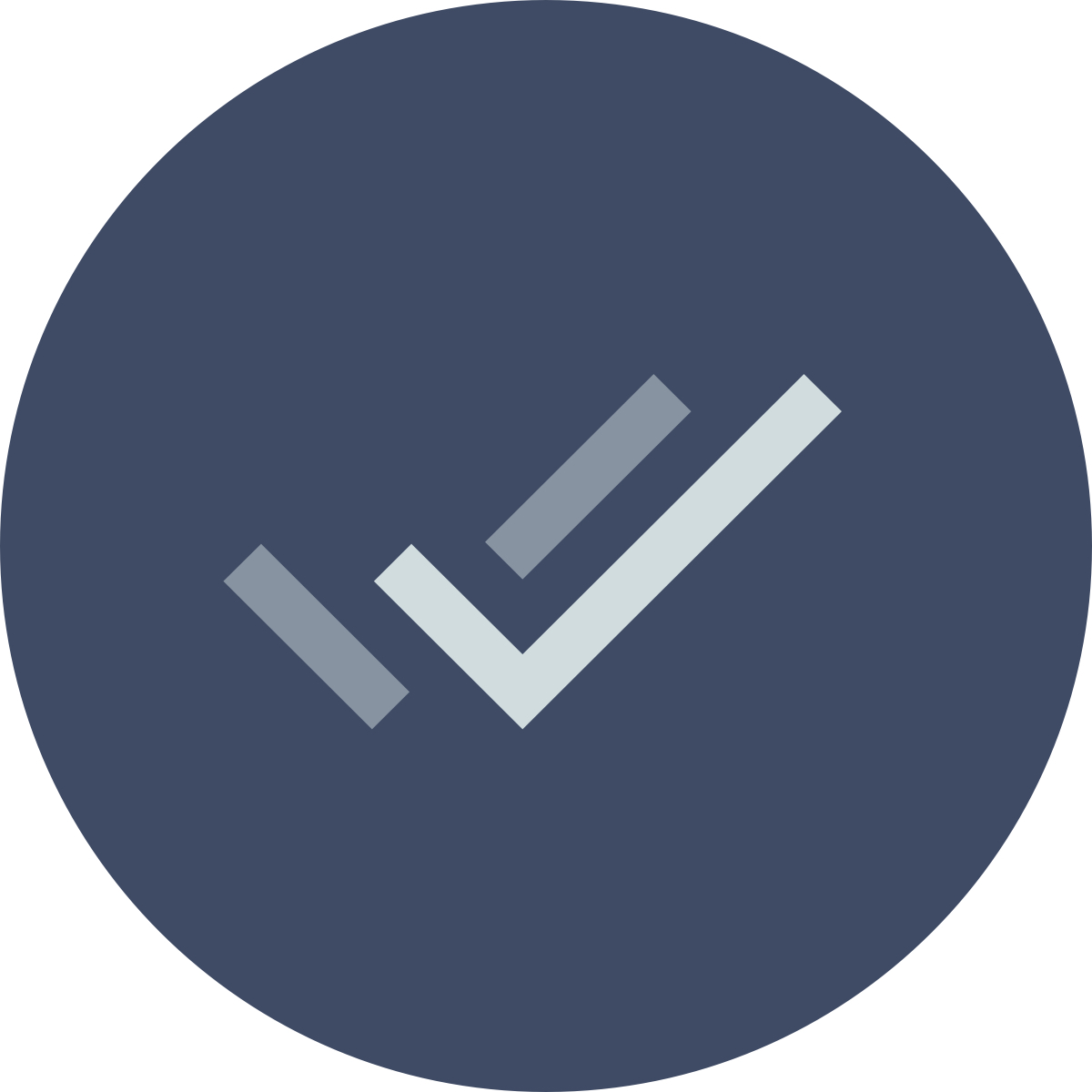 Warranty
We stand behind the quality and performance of our products with a 12-year, 3-shift warranty, with limited exceptions.