Designed by Sam Hecht and Kim Colin
OE1 Nook
A flexible work nook for individual focus
The OE1 Nook is a solo workstation with visual and acoustic privacy for increased focus and productivity. Part of the OE1 Workspace Collection.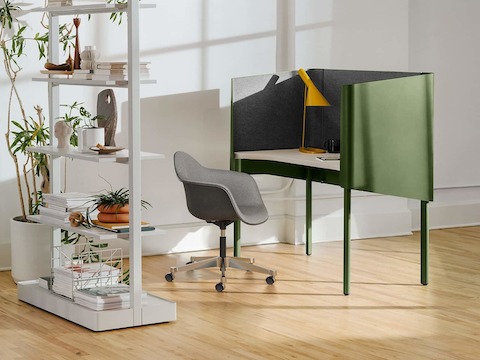 Make the Most of Your Space
Take advantage of underutilised real estate with OE1 Nooks. Place them along walls or in between work areas to provide additional spaces for individual focus within open floorplans.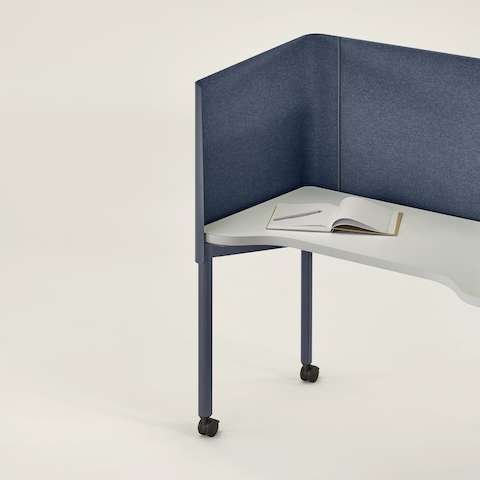 Find the Right Fit
The OE1 Nook comes with either gliders or castors so you can choose your preferred amount of mobility. And optional liners add warmth and acoustic privacy for a quieter, cosier workspace.
Get in the Zone
The OE1 Nook's notched work surface creates a welcoming space that maximises personal privacy and usable desk area.
Specs
View the dimensions, materials, details and available options for the OE1 Nook.
While designing OE1, Sam Hecht and Kim Colin deconstructed the traditional systems approach to office furniture. In the process, they created an agile collection that's ready for action in a changing world of work.