Pleasing to the eye, comforting to the body
This is a sofa to brighten a room, to be happy and relax on. When you see its 18 "marshmallow" cushions (each 254-mm across), you just can't help but smile. It's been that way since it began turning heads in 1956, when it was described in our catalogue: "Despite its astonishing appearance, this piece is very comfortable."
Drama and utility
The Marshmallow sofa can make a playful or dramatic statement in a lobby, lounge, or living room. Its whimsical design includes 18 round, comfortable cushions that seem to float on the brushed tubular steel frame.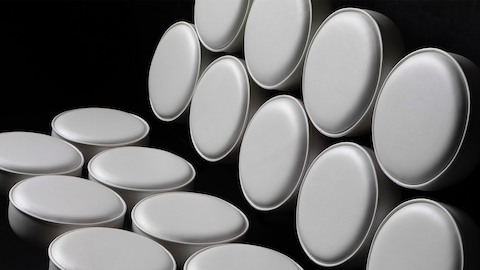 Choose from a wide variety of fabrics and leathers to create the look that you want. Dramatic black leather. Playful orange or bright red fabric. The cushions detach for easy cleaning or, as the original catalogue says, "interchange to equalise wear". You can also change the cushions to create a new look.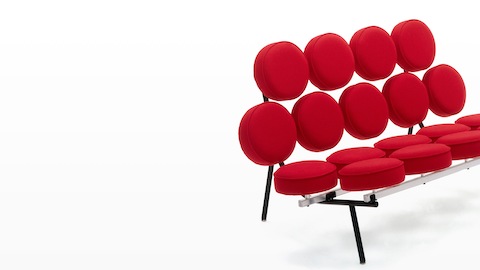 The brushed, tubular, steel frame with satin black legs provides a strong, durable base, making the sofa suitable for high-traffic areas.