Function and beauty
The solid wood Nelson Miniature Chests, inspired by Japanese design, provide lots of wonderful little spaces to keep wonderful little things. Made with hand-fitted drawers; the kind of American craftsmanship that designer George Nelson insisted on in 1952 and that is harder and harder to find. Offered in several sizes and drawer configurations, with or without pedestals, these chests make an interesting addition to any room in the home or office.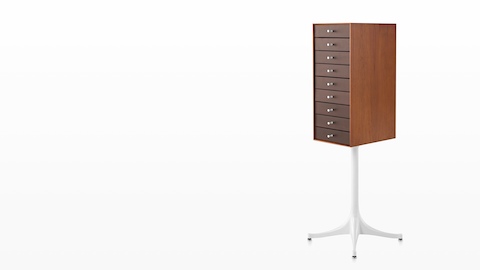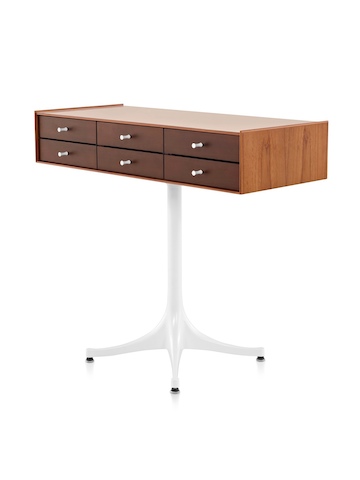 Arts and craftsmanship
There's just no getting around this fact: a well-made drawer is fitted by hand. For these chests, our US-based cabinetmakers hand fit each drawer for proper alignment to ensure that the wood-on-wood glides operate smoothly and will continue to do so. Each model has one jewellery drawer, with dividers, to organise and store small items.
Design choices
The design of these chests is true to the George Nelson original: the chests are available in teak and other solid woods.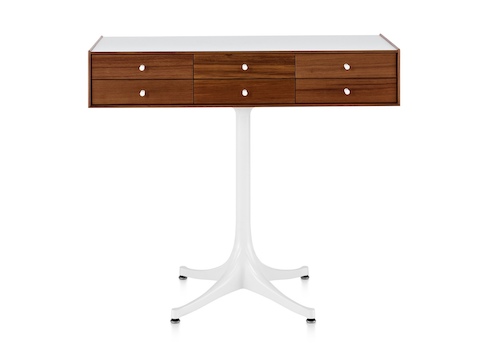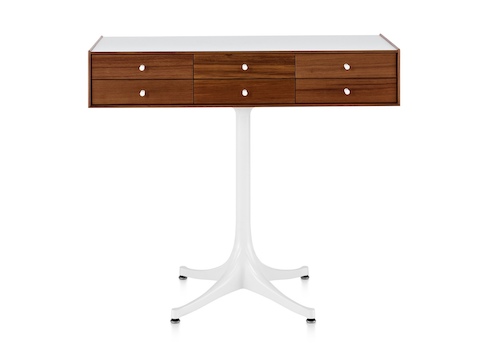 The six-drawer chest. Drawers are arranged vertically or in two rows of three, with a white or laminate top. With or without a pedestal base. A chest without a pedestal can sit on top of another piece of furniture; brass glides add protection. With the pedestal base, the six-drawer chest is like a small table with drawers.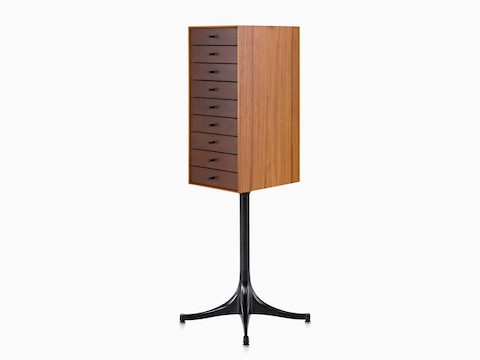 The nine-drawer chest. Drawers are arranged vertically. With or without a pedestal base.