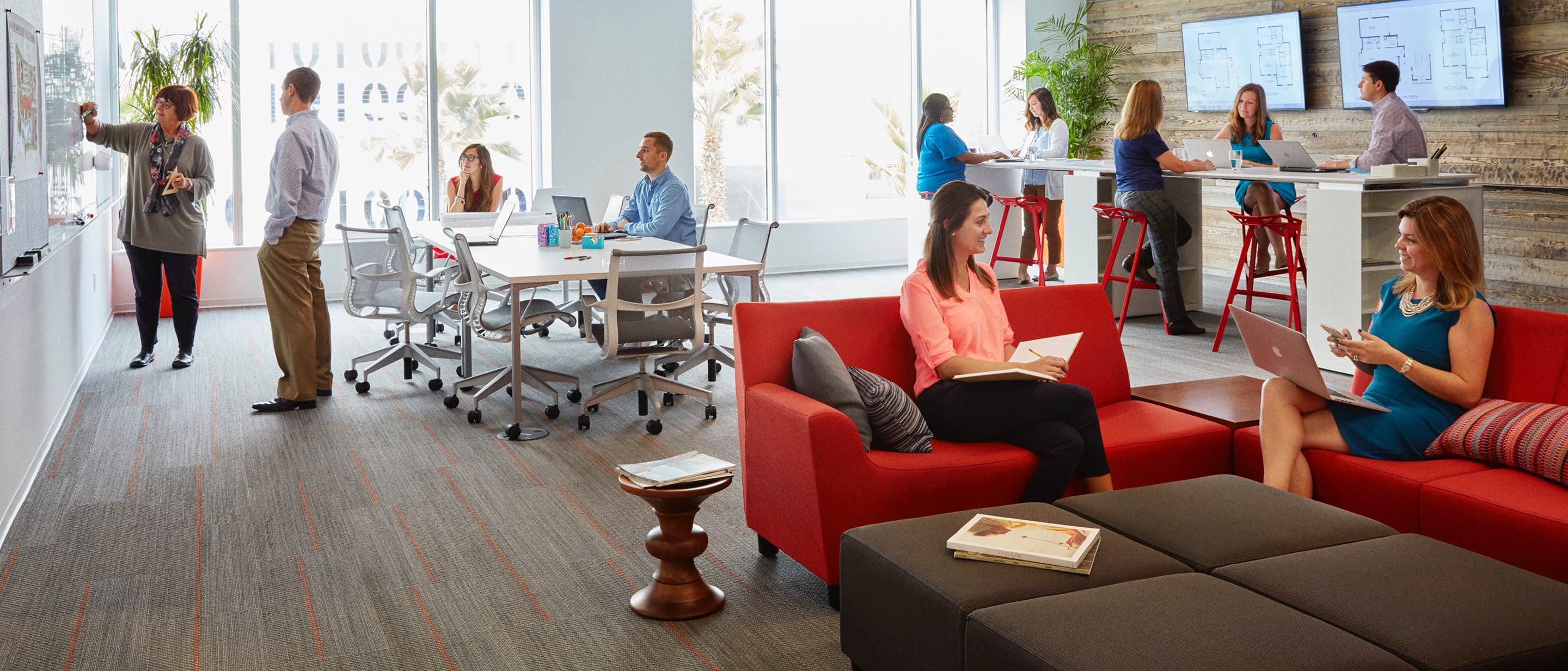 Inspiring designs for the public sector
As a leading office furniture manufacturer in the UK, Herman Miller has over thirty years' experience working with public sector organisations, from central and local government to the NHS and higher and further education establishments.
A named supplier on the CCS framework
We understand that with increasing pressure on budgets, it is essential for public sector customers to achieve maximum value from their relationships with commercial suppliers. They also need to save money for the tax payer, whilst still receiving high quality goods and providing employees with inspiring workspaces.
To help you achieve this, we have been appointed as a 'named supplier' on the Crown Commercial Service (CCS) UK Framework. This framework is available to all publicly funded organisations to use their purchasing panel, giving you confidence that you have chosen a reputably supplier, while removing the need to undertake costly and time-consuming tender processes.
U.K. Manufacturing
We've operated in the UK for nearly 40 years since we opened our first UK factory in Bath in 1970. Today we operate out of PortalMill, our state-of-the-art, custom-built facility in Melksham, Wiltshire.
Built to Last
Our primary products come with our market-leading warranty of 12 years' service, 24 hours a day, 7 days a week use.
Environmental Responsibility
For any organisation, behaving responsibility towards the environment should be more than just a policy. At Herman Miller it's an attitude that permeates every part of our business.
Contact a Herman Miller expert
Space planning and design services, from initial consultation through installation
Discounted pricing
Our full catalogue of products, many of which can be customised to meet your needs
All products covered under our standard warranties
Looking to get started?
Fill out the form below, and we'll get in touch with you to talk about your needs.

* Please fill in the required fields:
Please fill in the required fields:
Thank You!
We've successfully received your information. You should hear from us soon.

Something went wrong.
Please refresh the page and resubmit your information.