Celebrating 100 years of Herman Miller

In 1923, our founder D.J. De Pree bought the Star Furniture Company, renaming it Herman Miller – and the rest is design history.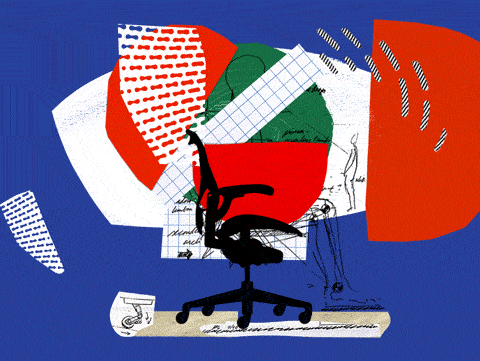 The Zeph Chair is Studio 7.5's latest, offered in a joyful palette to make it uniquely your own.

The Aeron Chair with ocean-bound plastic is now available in Onyx, Mineral, Carbon and Graphite.

Creating a Flexible Workspace and much more with the OE1 Workspace Collection
At Herman Miller, we want you to do great things. That's why we make problem-solving designs that are as beautiful as they are useful.
Architect and Designer Tools and Resources
Transform your ideas into reality.
Download models to use in your space-planning application, including Revit, 2D and 3D AutoCAD files, and more.
Explore our vast library of product materials, featuring textiles, finishes, laminates, translucent, woods and veneers.
Settings for Every Purpose
Designed for people. Designed for you. Explore our solutions for working, healing and learning.
Business
Living Office is a high-performing workplace that delivers an elevated experience of work for people, and helps organizations achieve their strategic goals.
Education
We combine our research-based approach, deep design expertise and collaborations with industry thought-leaders to create solutions that enhance the learning experience.
Work from Home
We're here to help everyone stay connected, focused and engaged as they work remotely. Check out our ideas and inspiration for making the best of a WFH experience.
Explore our products
Find the right design for enabling your people to do their best.