Supporting transitions between home and work, and between work zones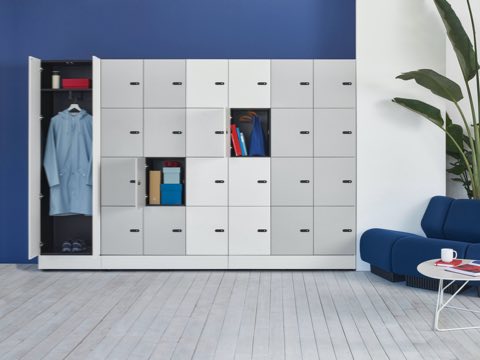 Make it Personal
Now, lockers and cabinets are where we keep our smartphones and laptops when we're not using them; our boards for that big presentation; our running shoes for that shift from gym to office; and our high heels for that shift from workday to night.
More than Storage
Daily life is full of transitions like these, and this is where Port comes in. Port acts as a transit point between home and office, between office and event, and between different zones and floors within the workplace, making travel to any destination - inside or outside the office - that much simpler.
See Port Storage System at work.
Port was designed with transitions in mind - between home and work, and between areas of the office. It's a locker system, and yet so much more than this. Find out how this versatile, future-ready system facilitates the movements that make up our daily lives.