Simple, easy-to-use solution for media display and remote conferencing
Universally compatible
Universal camera and codec mounts mean your investment will have a long life even as the connected technology is updated and replaced.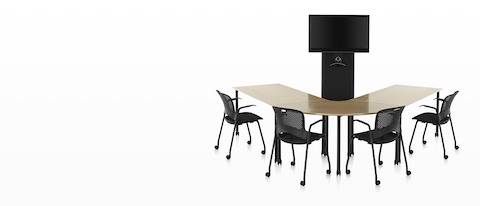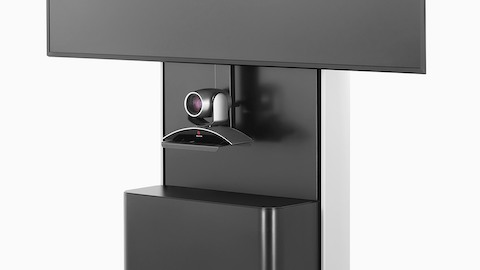 Versatile and expandable media displays
Make audio and video conferencing easy with AV/VC One. The cost-effective setup accommodates up to two monitors with a camera on a mobile cart. It supports remote conferencing, presentations, collaborative review, or displays and signage.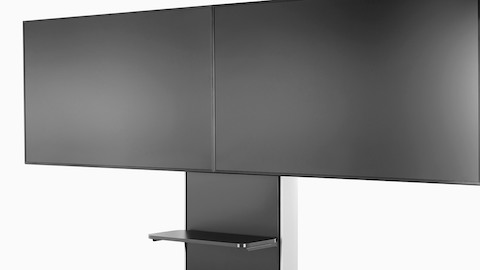 Flexible design
Equip people to work together with a more natural remote experience. AV/VC One can hold one screen up to 80" or two screens up to 65" each, in either vertical or horizontal positions. The optional front shelf accommodates additional storage, and an adjustable camera mount lets you choose the best position for the application.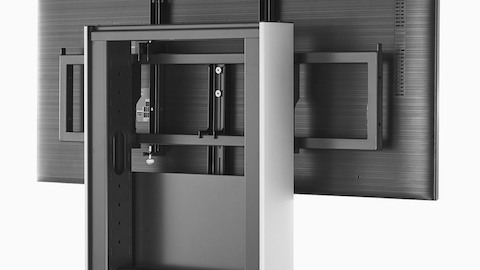 High-capacity convenience
With high-capacity media storage capability, AV/VC One conveniently houses a range of technology elements, including 19" rack mount equipment to support a variety of demanding AV or VC applications.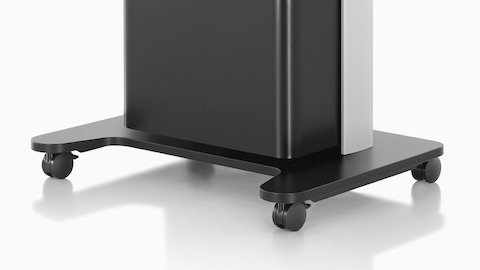 Mobile or static, safe and secure
Casters let you move AV/VC One from place to place, making it useful for flexible or fixed applications. Locking hardware protects your digital equipment, and a safety-load support keeps large, heavy screens up to 132 pounds (or a combined weight of up to 265 pounds) securely mounted.
See and be seen
Leading organizations know that collaboration drives innovation. Thinking and solving problems as a group happens in person, on the phone, and by video. With AV/VC One, remote participants will feel like part of the conversation with a natural view of the room, at eye-level with the group. Individuals present in the space see everyone (remote and physically present) and everything on display. AV/VC One creates a more personal meeting experience.
Simple and elegant support
Remote participation and video conferencing are often critical to the success of effective meetings. Empower people to do more with screens in a range of sizes, portrait or landscape orientation, enabled by a design that's stylish, functional, and adjustable.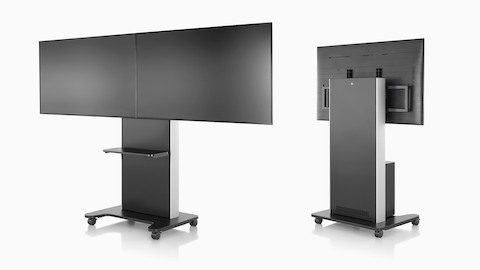 Thoughtful design to drive creativity
Bring people together—whether they're in the room or across the globe—with AV/VC One. Being able to effectively collaborate both remotely and in person makes teams more creative. Tech tools for group work and presentation have to do a big job in a small footprint with a clean aesthetic. That's why there's AV/VC One.