Slim and sleek under-cabinet lighting
With a slim profile and optional valance, Cast LED Light is a discreet but bright addition to your workspace. Cast's easy installation and efficient operation save you time and money. The LED bulb provides long-lasting light and decreases your energy consumption. And attaching the magnetic brackets to the underside of cabinets is easy, either screwing into wood cabinets or adhering to metal.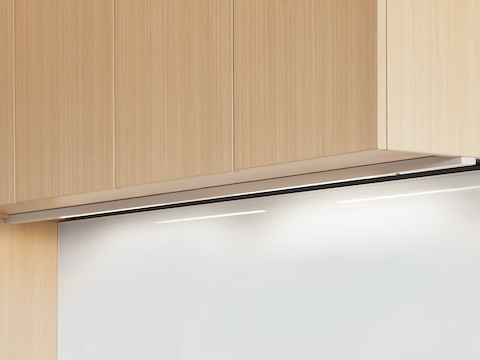 Soothing Light from a Subtle Source
See more comfortably with Cast. Its illumination creates the right amount of even light to enhance a room without washing out colors or causing eye strain. With a slim profile, it sits neatly under cabinets and has an optional valance for an even cleaner aesthetic.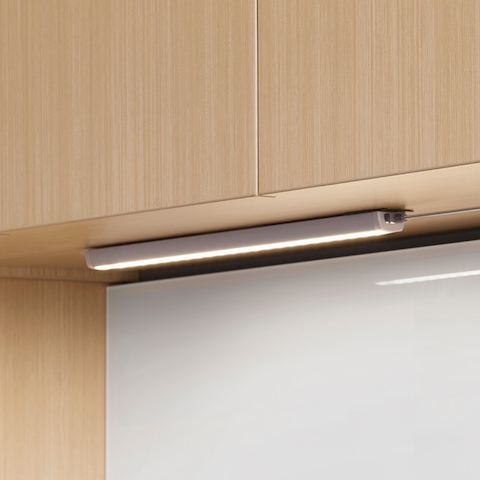 Use Less, Spend Less
Decrease your electricity usage and save on operating costs with the Cast LED Light. Efficient LED bulbs last much longer and use less energy than traditional lighting, and it's easy to add Cast to existing cabinets in your office—saving you time and money through reduced retrofitting costs.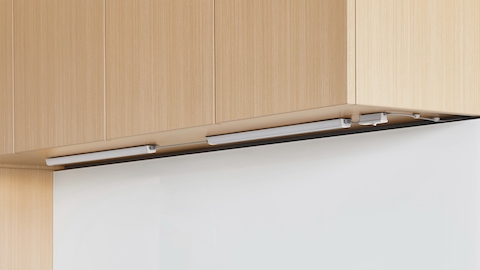 Easy Installation
Skip the struggle and place Cast with simple, intuitive attachments. They install quickly and easily under nearly any cabinet by either adhering to metal with magnetic strips, or by affixing directly to wood surfaces.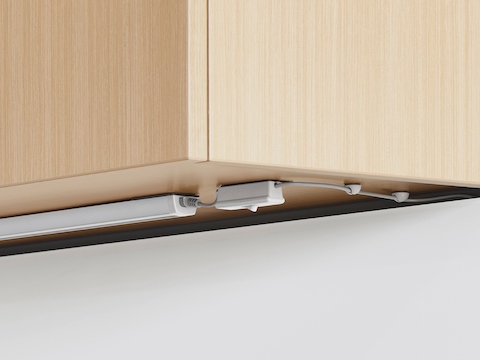 Specs
View the dimensions, materials, features, and available options for Cast LED Light.