More than ever, workspaces need to be built for change. Remote work and working from home are on the rise, and business cultures and needs are ever-evolving. Some developments can be planned for, whilst others can't – whether planned or sudden, however, the workplace must be able to adapt to them, and fast.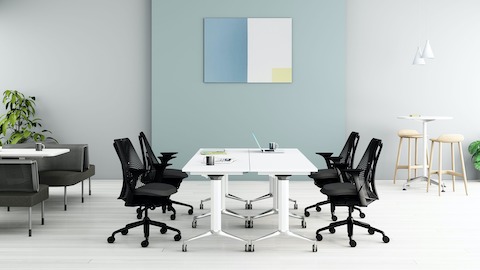 Keep It Cohesive
In line with its adaptable, work-anywhere mindset, the Genus family is streamlined, making its tables the perfect companions for any space, no matter what the organisational aesthetic.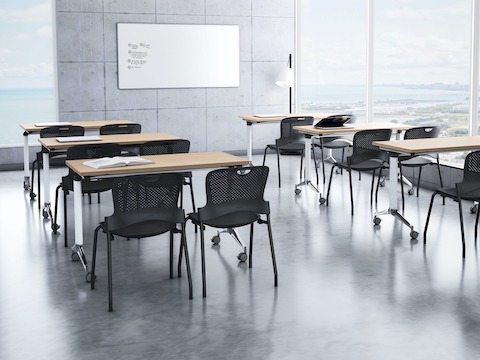 Go Mobile
Genus family is the Flip-Top Rectangular Table. Set on castors, this table is ready to shift from space to space, and from spontaneous interaction to formal presentation, in an instant.
Power Up
The Genus Round Table comes with optional cable management, ensuring that there's power right when and where it's needed. Plus it's built into the metal column base, so wires stay out of sight and workspaces stay clutter-free.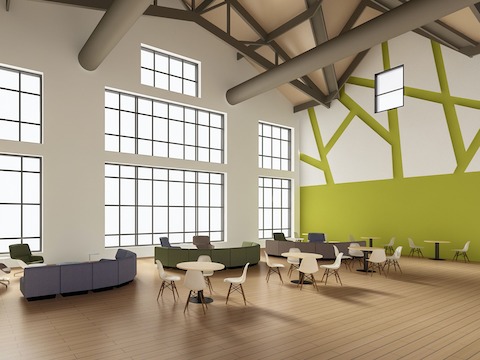 Work Anywhere
With its intuitive flip-top table surface, this is the vital piece every office needs. Simply pull the lever and the table top flips to vertical in seconds, making it easy to transport the table wherever it's needed in the office.
Specs
View the dimensions, materials, features and available options for Genus Tables.