Designed by Dan Grabowski
Everywhere Tables
Versatile enough to be used everywhere
Elegant and versatile, Everywhere Tables is a family of meeting, standing height, training, cafe and occasional tables, all sharing a simplicity designed to minimise the visual chaos in an active space. With a choice of sizes, shapes, heights, bases and finishes, including power options, the tables bring a sense of calm and order to any environment, regardless of the configuration.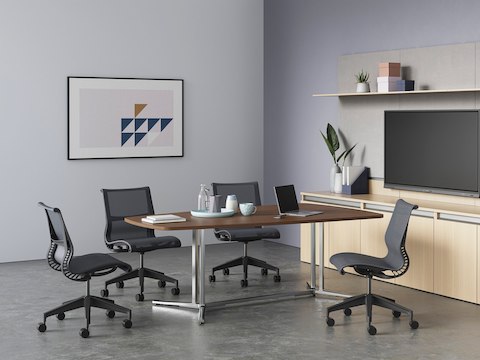 Made for meetings
Meetings flow better when everyone's needs are covered. Use oval table tops to ensure no one feels left out or gather round our tapered video-conference table to make sure everyone in the room is visible. Whether you need a large table for a team meeting, or something smaller, there is an Everywhere Table to suit.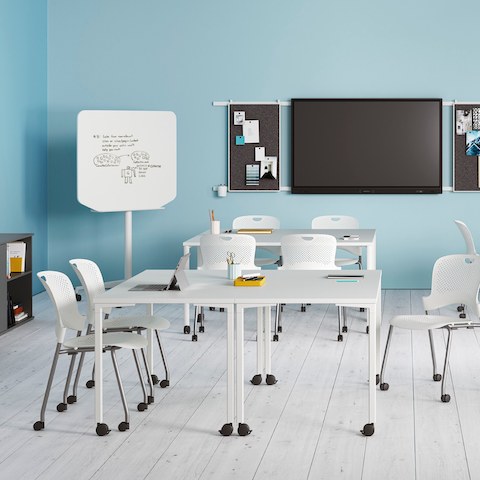 Learning made easy
Use Everywhere Tables to create dynamic spaces. Rectangular, trapezoidal and curved tops can be used to make settings which support different types of learning. Create formal classrooms, learning studios and training rooms, adding castors to provide extra flexibility and quick reconfiguration.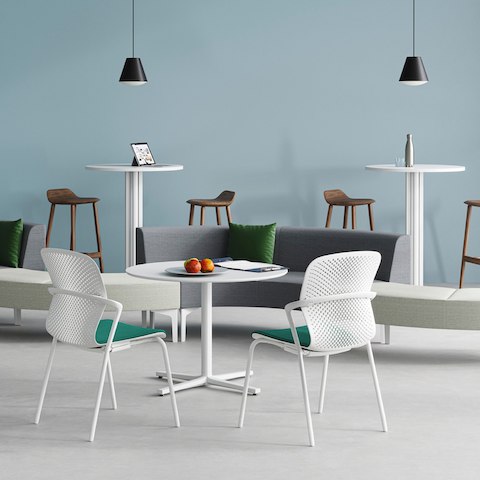 Stay social
Social spaces come to life with Everywhere Tables, for instant conversation and relaxation. Single column bases at coffee, café and standing height tables bring variety to cafes and social spaces. Create larger scale tables for dining or impromptu gatherings.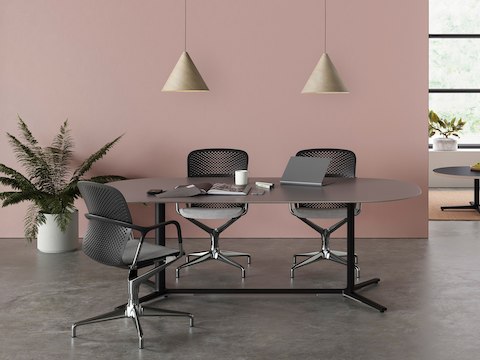 Material beauty
Use different materials to change the feel of your Everywhere Table. Pair a sophisticated veneer top with a polished base for a premium finish. Or place a laminate with a warm and velvety texture alongside a painted base for a contemporary look. Whatever your choice, Everywhere Tables can be configured to satisfy any aesthetic.
Shop online
Buying for your home? Find online retailers to buy a selection of Herman Miller products today.
Customer Service
Need to discuss an issue with us or have questions about our market-leading warranty? We're here to help.