A cost-effective sit-stand solution
With Nevi Link, a height-adjustable desking system can be a reality for every business. Nevi Link's pared-back design combines the essentials for sit-stand with our trademark quality and warranty. And by encouraging people to move between postures you are giving them what they need to do their best work, increasing energy and productivity, while protecting your bottom line.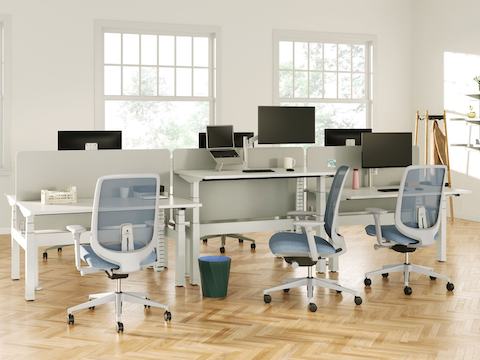 Ergonomics for Everyone
With the cost-effective Nevi Link, ergonomic work tools are attainable for all. No need to choose between height-adjustable desks, office chairs or accessories – your business can afford all the ergonomic tools your teams need to succeed.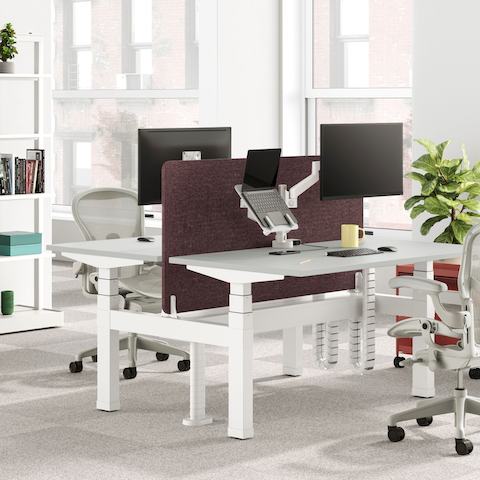 Streamlined Simplicity
Nevi Link's simplified design makes bringing a sit-stand system to your office straightforward. With a simplified vocabulary and straightforward finish options, Nevi blends in seamlessly with any workspace.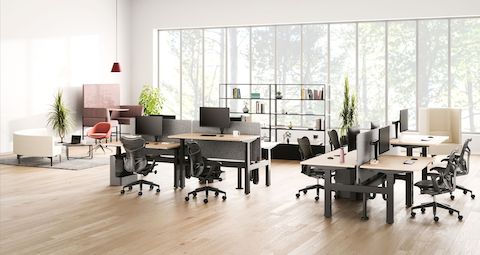 Invest in Your People
Using Nevi Link's economical design means you have more to invest in your whole workspace. From cosy corners and cafés to meeting rooms and collaboration spaces, Nevi Link can help you to deliver the best in-work experience for your people.