Designed by Gabriel Tan
Luva Modular Sofa Group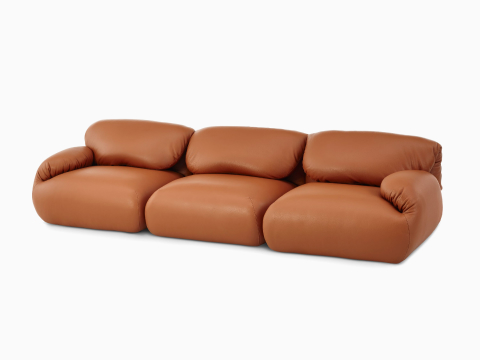 Take one look at the Luva Modular Sofa Group and you'll see the possibilities of its distinctive shape. The back lifts up or moves down based on how you prefer to sit, and the modular pieces can be connected or separated. With Luva, you don't have to choose comfort over style – form and function are truly one in this incredibly versatile and visually irresistible design.
Inspired shape, versatile form
Designer Gabriel Tan designed Luva – Portuguese for "glove" – at his studio in Porto, Portugal. Tan drew inspiration from the shape of boxing gloves, with their soft grip and padded support, and Japanese futons – or Shikibuton – and their delicate rolled tops that provide as much function as visual interest. The result is a soft, billowy form, grounded by natural textiles and organic lines.
Best of both worlds
From relaxing to supportive and back again, the Luva Modular Sofa Group is truly dual purpose. Much like the glove it emulates, Luva is expandable into an open back for a relaxed lounging posture. With a closed "fist", it becomes a more supportive seat, serving as a place to chat and work. Simultaneously sophisticated and comfortable, it's the best of both worlds.
Comfortably modular
Luva is available in several configurations, from an armchair and chaise to a sofa also available as composed of several sections. A detachable ottoman adds to the variety and unique configurations. Thanks to a hidden bar near the base of the seat, these pieces can be ganged together easily, or moved apart as desired – all without changing the look and feel of the soft support Luva provides.
Specs
View the dimensions, materials, details, and options available for the Luva Modular Sofa Group.
Products
Introducing the Luva Modular Sofa and Cyclade Tables, designed for Herman Miller by Gabriel Tan
Meet designer Gabriel Tan, at his home and studio in Portugal. Learn more about his debut collection for Herman Miller, Luva Modular Sofa Group and Cyclade Tables.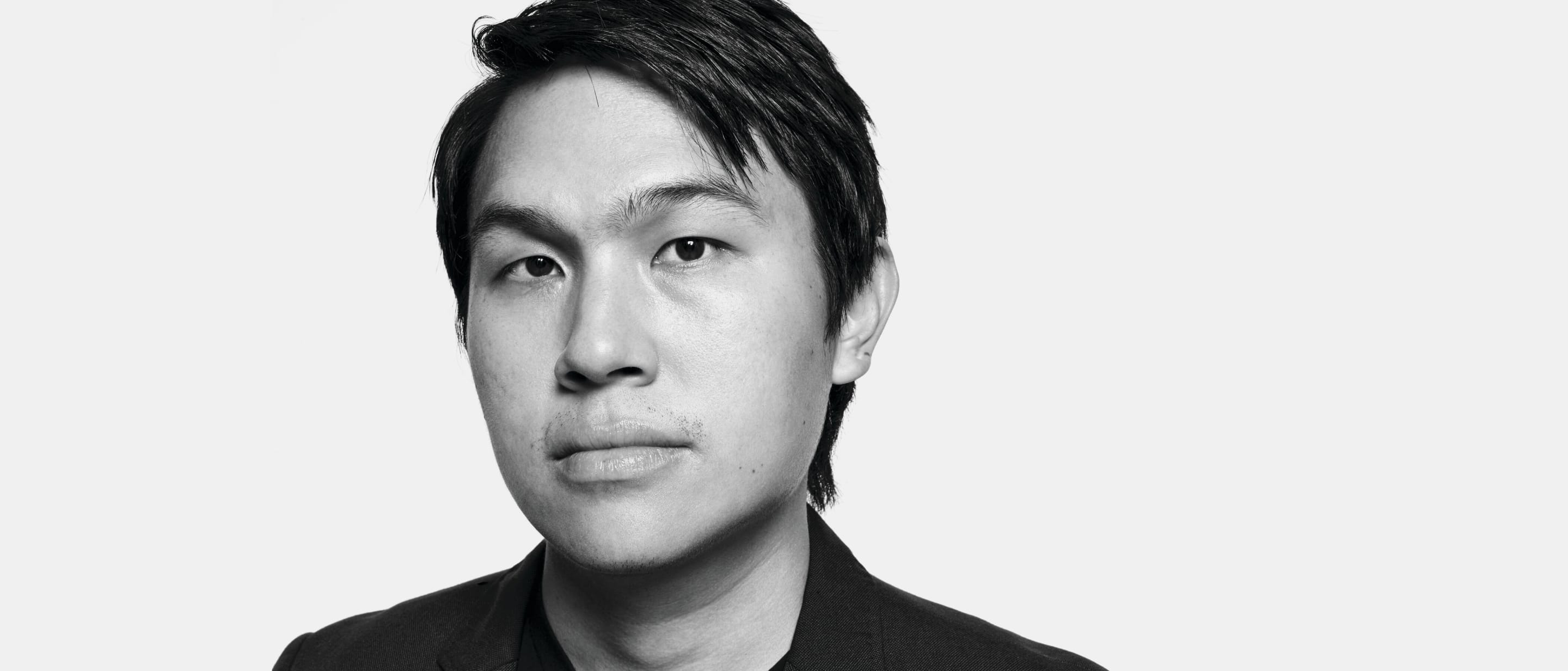 "Beauty is a function" says Porto-based designer Gabriel Tan, who describes his Luva Modular Sofa Group as being as comfortable as it is visually pleasing. Alongside the Cyclade Tables, Luva is Tan's first collaboration with Herman Miller.