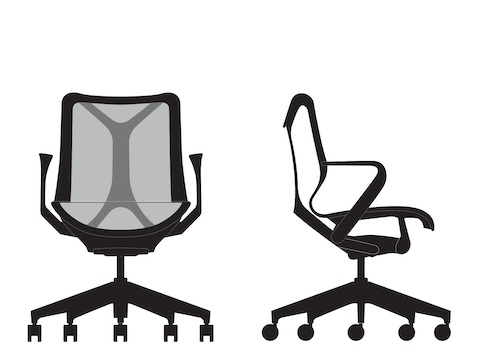 Low-Back
Depth: 67.8 cm
Width: 67.8 – 74.4 cm
Height: 86.4 – 101.6 cm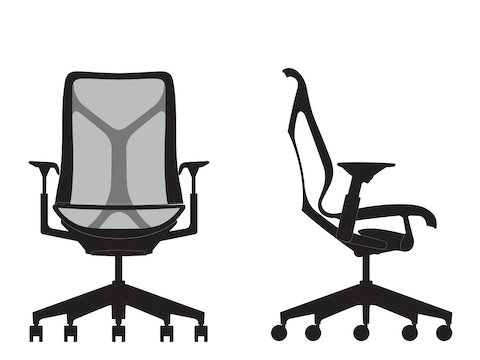 Mid-Back
Depth: 67.8 cm
Width: 67.8 – 74.4 cm
Height: 98 – 114 cm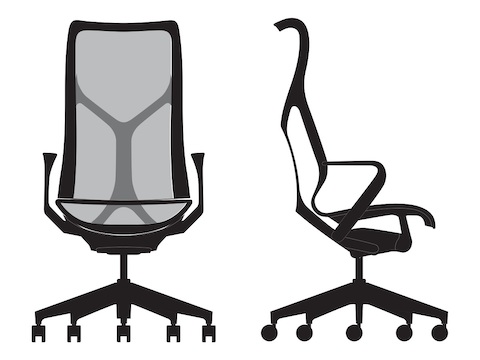 High-Back
Depth: 67.8 cm
Width: 67.8 – 74.4 cm
Height: 114 – 130 cm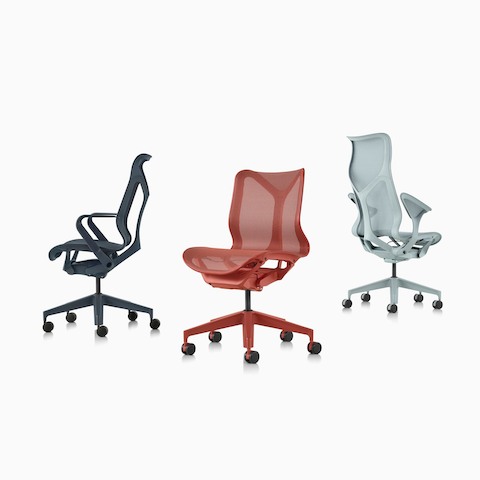 Colourful Cosm
Cosm is available in one hue from top to bottom to further cement the unity of the design and the sculptural quality of the chair. The designers collaborated with Herman Miller's materials team to land on three dipped-in-colour hues – Canyon, Glacier and Nightfall.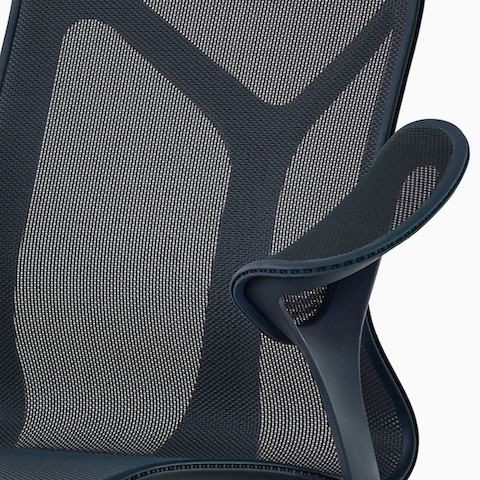 Introducing Leaf Arms
To offer as much comfort and ease as possible, Studio 7.5 created Cosm's Leaf Arms, which feature a soft but firm cradle design that provides a large, cosy resting place for your elbows. The sling design makes holding a phone or book natural and comfortable, and the angle of the arms means that they don't get in the way of a desk when it's time to get back online.
Materials
Mix and match any of the six colours on the suspension and frame.
Canyon Finish
Frame, Arms and Base
Glacier Finish
Frame, Arms and Base
Nightfall Finish
Frame, Arms and Base
Carbon Finish
Frame, Arms and Base
Graphite Finish
Frame, Arms and Base
Mineral Finish
Base and Arms
Studio White
Frame and Arms
Semi-Polished Alloy Finish
Base
Silver Alloy Finish
Chassis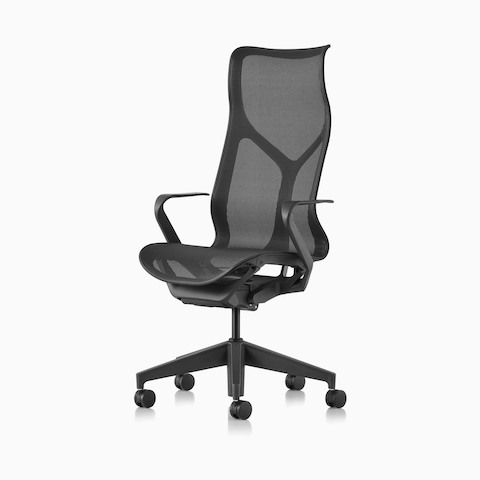 High-Back
The high-back fits like a glove while providing upper-thoracic support.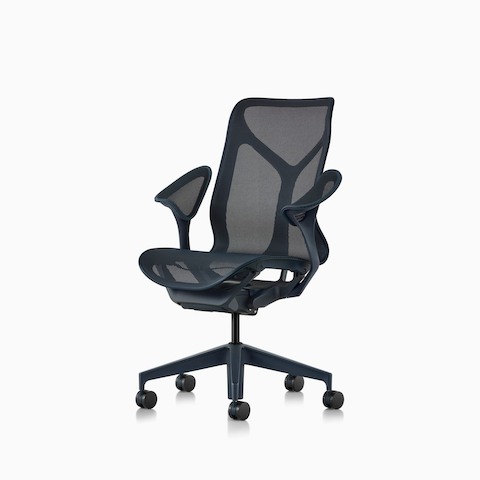 Mid-Back
The mid-back provides scapular support and easily adapts to any setting.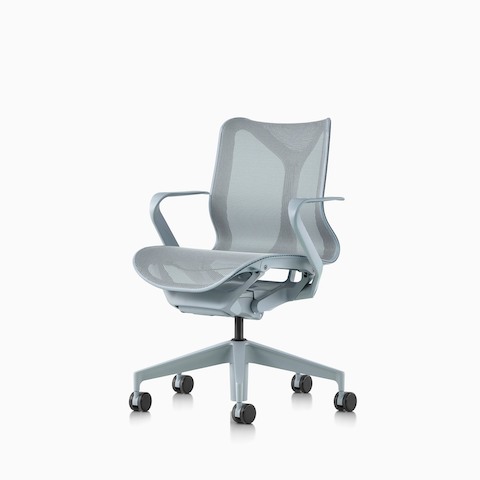 Low-Back
The low-back, with its wrap top, facilitates casual movement and collaboration.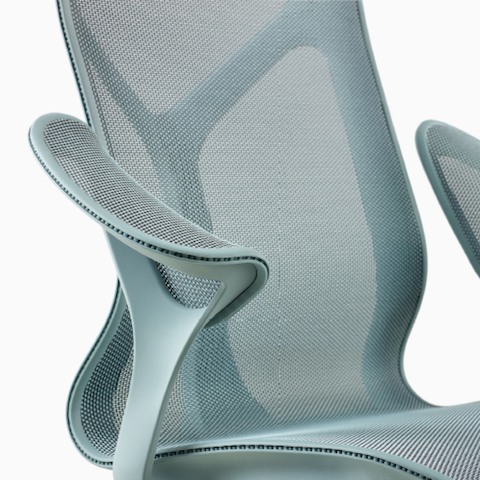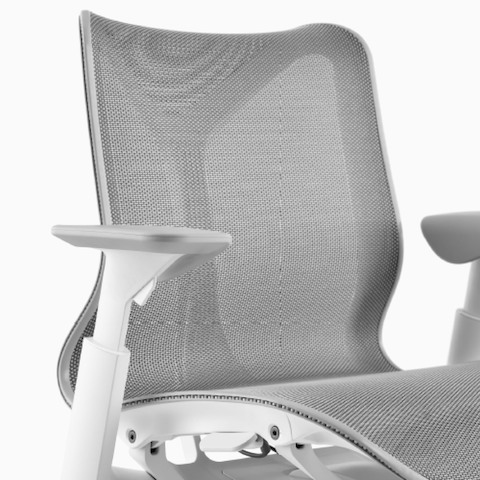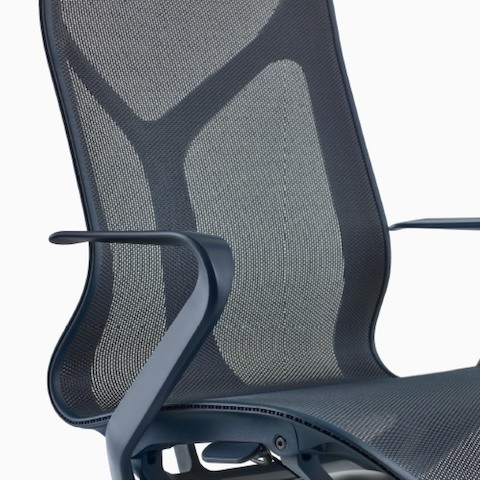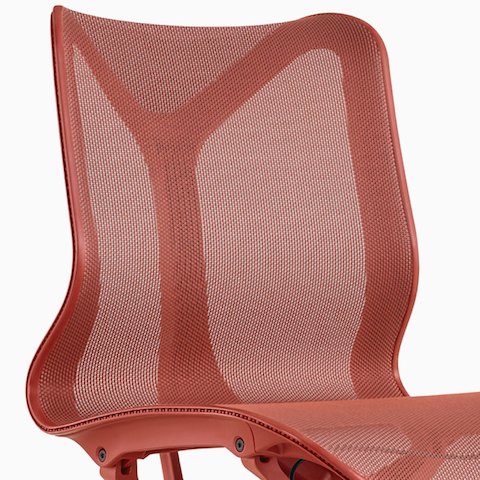 Chair Adjustments
Adjusting Cosm
How to tune and use your Cosm Chair for maximum comfort and support.
Chair Adjustments | 0:47

Adjusting Cosm
Tune and use your chair for maximum support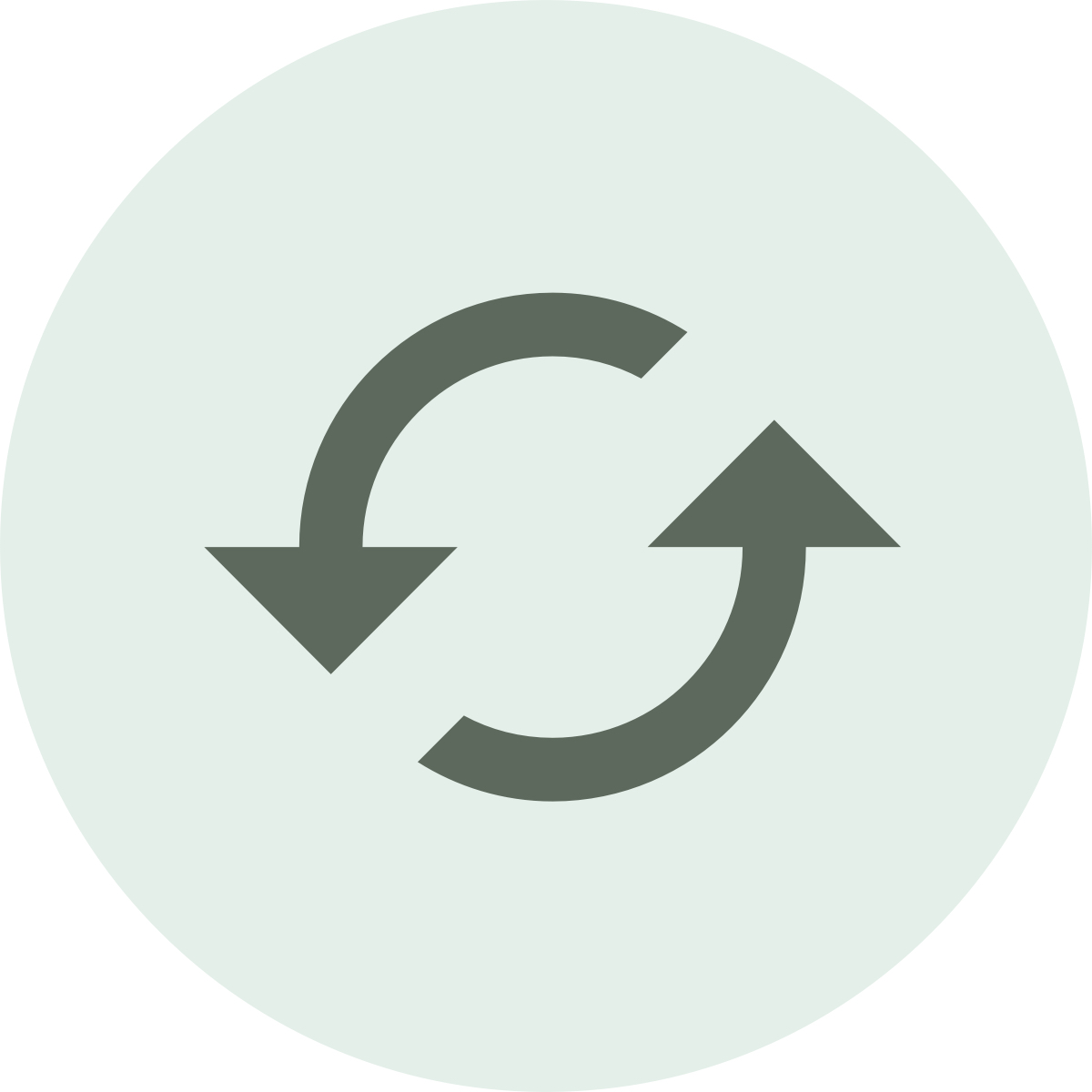 Sustainability
We're committed to sustainability in everything we do: the materials we use, our manufacturing processes and our products' recyclability.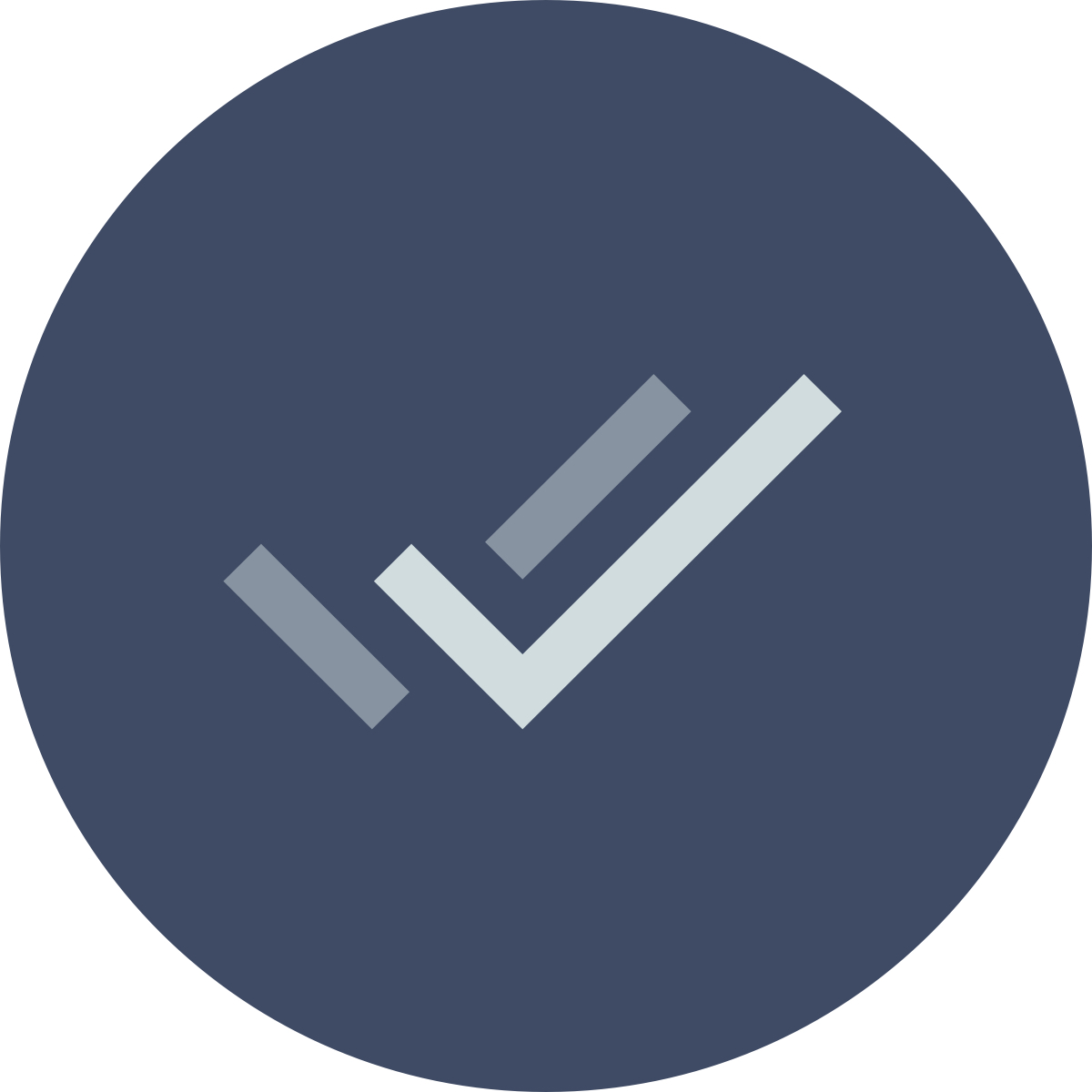 Warranty
We stand behind the quality and performance of our products with a 12-year, 3-shift warranty, with limited exceptions.