Designed by George Nelson
Nelson Lantern Bubble Pendant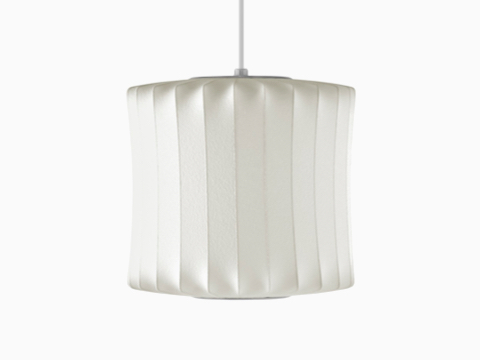 Light and luminous
The simple and elegant shape of a traditional lantern shade made contemporary, the Nelson Lantern Bubble Pendant delicately hangs overhead with the help of a 6-foot cord and ceiling plate. George Nelson designed the Bubble Lamps In 1952. He was inspired by a set of Swedish hanging lamps that were tediously crafted with a silk covering. The bigger challenge, however, was their expensive price. Nelson decided to make his own set, and arrived at an innovative process that replaced the silk shade with a translucent plastic material.
Herman Miller Collection
A permanent collection designed to meet fully the requirements of modern living.