Designed by George Nelson
Nelson Saucer Wall Sconce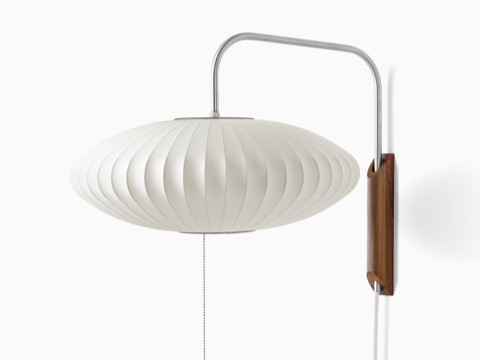 A soft radiance
The Nelson Bubble Lamps are an assortment of lamps in various spherical silhouettes that emit a soft, even quality of light. The Nelson Saucer Wall Sconce comes with a solid walnut wall-mount and a steel arm, and 12-foot plug-in cord. Its design allows one to adjust the sconce from left to right, and up and down, without needing to reposition it on the wall. George Nelson first designed the Bubble Lamps in 1952 when he came across a Swedish hanging lamp that he wanted to acquire for his office. He was challenged by the expensive price and decided to make his own. The result was a series of lamps with elemental, spherical shapes like a rounded apple, an elongated cigar, and a shapely pear, among others.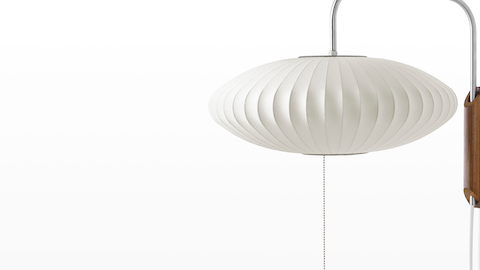 Herman Miller Collection
A permanent collection designed to meet fully the requirements of modern living.