Architectural form, practical function
From the printing press to 3-D printing, technology drives change. That change was particularly dramatic when the computer was first introduced. Designers Bill Stumpf and Jack Kelley saw that the offices of the time weren't responding well to those changes or people's needs in adapting to them. They saw too many instances of design that, as Stumpf said, "denies the human spirit." The two set out to do better.
Kelley's understanding of technology's impact and Stumpf's understanding of the importance of beauty, freedom, and usefulness led to their design for a system "wall" that surpassed industry product standards for both architectural form and practical function. Ethospace's first-of-a-kind frame-and-tile infrastructure adapted to the surrounding space and provided a flexible foundation for thoughtful change.
Since its introduction, Ethospace has been continually enriched with new components and capabilities as evolving business strategies, work processes, and designer needs placed different demands on workplace furnishings.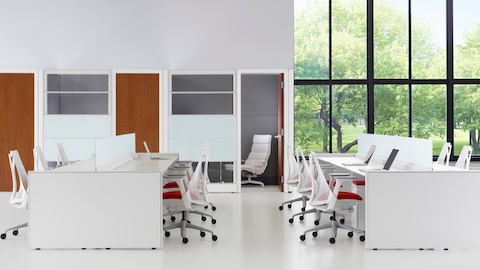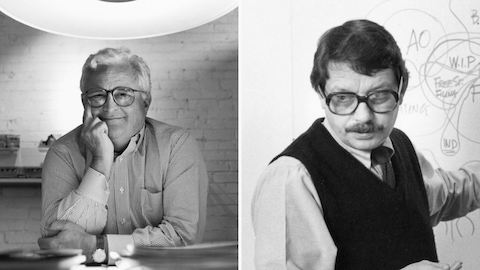 "You have to understand computers—and the people who depend on them—to design for today's offices."

More about Bill Stumpf and Jack Kelley