Intelligent storage tailored for you
Organise and work the way you want to with Ambit Storage. The suspended storage option provides easy access to personal items with a fluid motion as it raises and lowers with the work surface, while pedestal storage option nests under the desk to create a cleaner workspace​ and more legroom. Ambit Storage supports hybrid workstyles and spaces and is designed for small or transient personal items. Part of Ambit Workspace Solutions.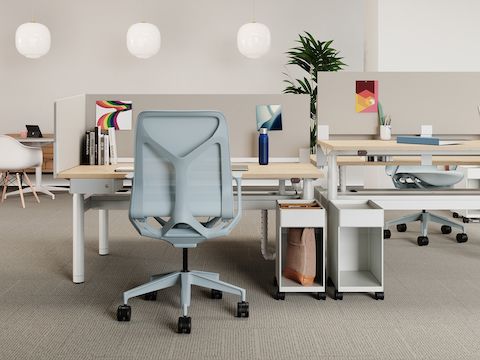 Maximize cohesion
Ambit Storage options fit over the leg or nest into Herman Miller sit-to-stand desks, increasing visual harmony in front of and under the work surface.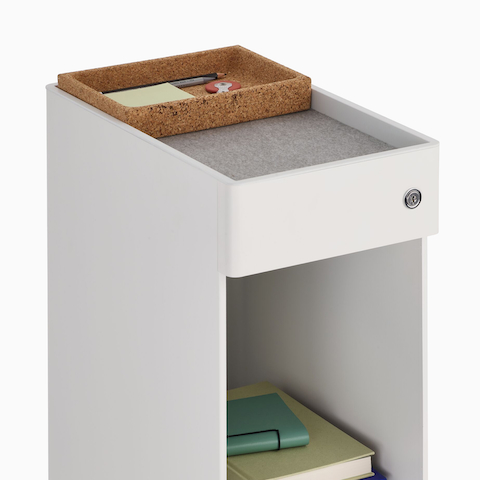 Create a clean and organized space
Ambit Storage holds space for your essential items to keep your desk space tidy. A rim around the top edge helps keep small items in place with optional organizers, such as the Ambit Cork Tray.
Slim and sleek profile
Ambit Storage boasts a slim profile. Its minimalist, narrow design with rounded edges leaves a small footprint and maximizes under-surface space.
Specs
View the dimensions, materials, features, and available options for Ambit Storage.
Ambit Workspace Solutions
A comprehensive portfolio of components and accessories that enrich the existing sit-to-stand table product lines and elevates the user experience.