The modern world offers almost endless possibilities. Finding some quiet within this noise was what drove designers Sam Hecht and Kim Colin to create the Civic Table range. It's an idea that began when they designed the furniture system that they developed for collaborative work.
"We realized there was a need for tables that could deal with customization and eclecticism – relevant for unique interiors but made from the same bones" says Hecht. He and Colin developed one all-use table base that works without compromising function, cost, or variety.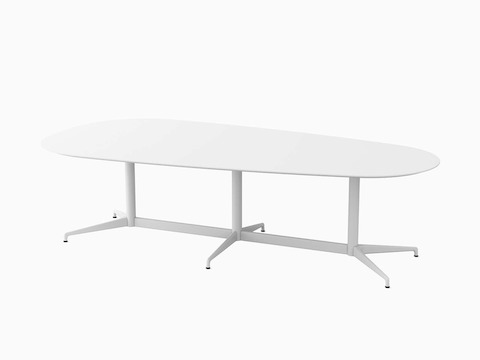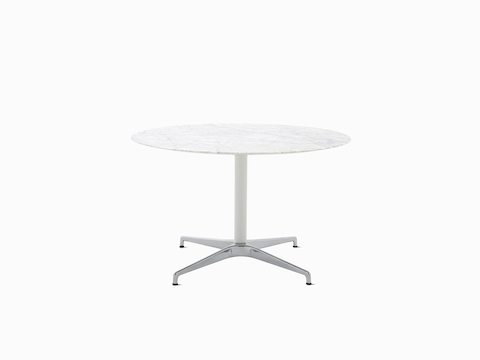 The Civic family ranges from small tables for informal settings to larger scale tables for more formal, conference-style environments. Comprehensive finishes including marble and lino tops allow Civic to have a more premium feel. The integration of power has been thoughtfully considered throughout the range.
"We strive for simplicity of use that is not to the detriment of good functionality"