In Good Company
This year at NeoCon, we're debuting more new products than you can count on both hands. Here's a glimpse of just a few of the designs we're featuring. Be sure to see the full lineup at the Merchandise Mart in Chicago, and see what it means to be in good company with Herman Miller's family of brands.
Cosm Chairs
Sit in Cosm, designed by Studio 7.5 for Herman Miller, and you just might forget you're sitting in a chair at all.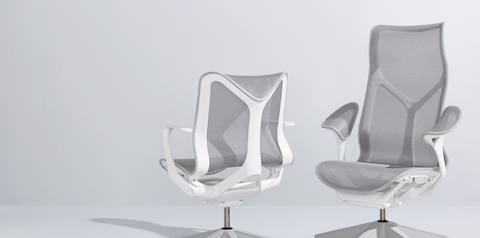 Living Office Settings
Refocus your workplace on people with settings fine-tuned to their activities and needs.
Elements
Check out the most diverse selection of ancillary furnishings in the industry from across Herman Miller's family of brands.
Stay Connected
Sign up for notifications about everything NeoCon.

Thank You!
We've successfully received your information. You should hear from us soon.

Something went wrong.
Please refresh the page and resubmit your information.