NeoCon 2017
See how Herman Miller is strengthening the connections between people and place.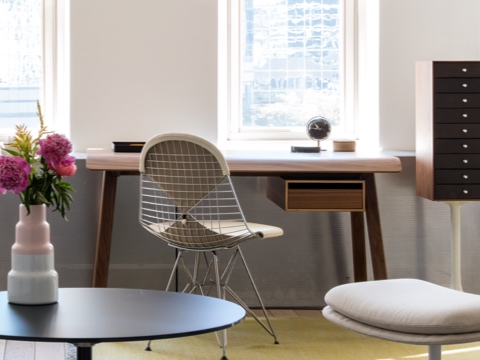 Live OS
Respond to people's changing needs, empower them to work better, and activate workplace strategy with this new system of cloud-connected furnishings, app, and dashboard.
Must-See Designs



From a welcoming new collection of lounge seating to an executive chair that melds craft with ergonomics, check out the products we're showcasing at NeoCon.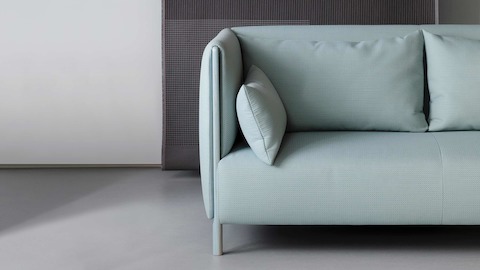 Everything connects
Herman Miller Healthcare and Nemschoff
The key to unlocking the vast potential of healthcare lies in building stronger relationships among patients, guests, caregivers, and colleagues. At NeoCon, see our human-centered approach to designing spaces where people can thrive.
Crafted to perform
Geiger
Geiger executes problem-solving design with an intense focus on quality, craft, and materials. This year at NeoCon, you'll recognize that focus in our new veneers and textiles as well as product introductions, including our latest executive chair and a collection of flexible tables.
Herman Miller Elements
With a diverse selection of expressive furnishings from our family of brands, the Elements portfolio helps create vibrant settings that satisfy the needs of the modern worker.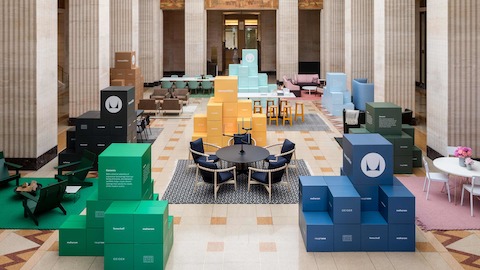 Stay Connected
Sign up to get our latest insights on work and the workplace.

Thank You!
We've successfully received your information. You should hear from us soon.

Something went wrong.
Please refresh the page and resubmit your information.