All Together Now
See the nearly endless design possibilities of Herman Miller Group, on view now at NeoCon.
Monday, June 10
9:00am–5:00pm
Tuesday, June 11
9:00am–5:00pm
Wednesday, June 12
9:00am–3:00pm
Location
222 Merchandise Mart, Suite 321
Chicago, Illinois 60654
Pulled from across our family of brands, All Together Now presents eight distinct environments for working, living, and healing.
Courtyard
Work goes al fresco in a modern office with sit-to-stand desks and a relaxed, communal patio.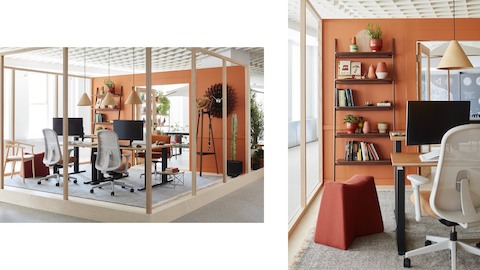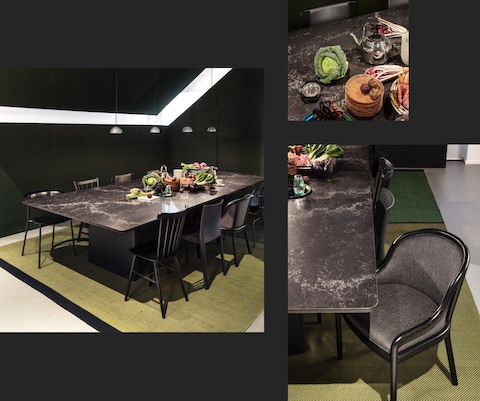 Canteen
Dining gets dramatic with a monochromatic tablescape framed by a diverse guest list of chairs.
Parlor
Conversation sparkles in a lounge layered with rich colors, unexpected accessories, and inviting textiles.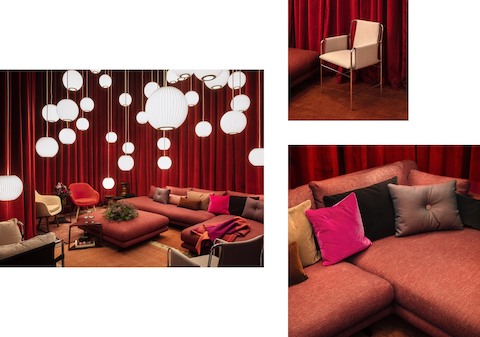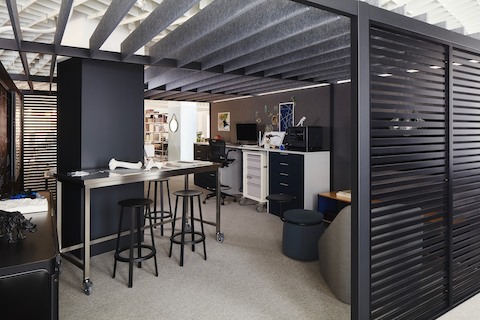 Makerspace
Ideas come to life in a maker studio outfitted with furniture and tools that flex and adapt.
Hideaway
A private retreat inspires calm with a mix of soft seating and wood finishes.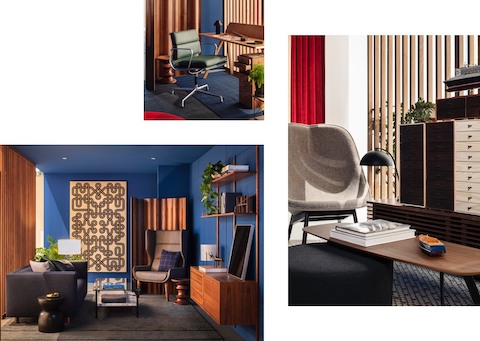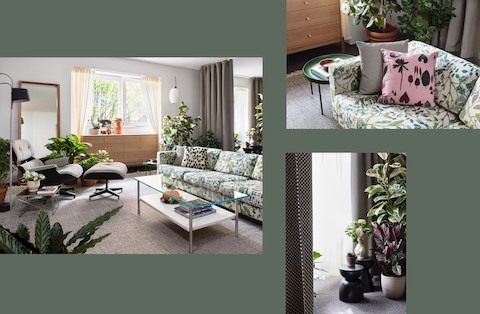 Solarium
A lush living room soothes and invigorates with vibrant greenery and graphic patterns.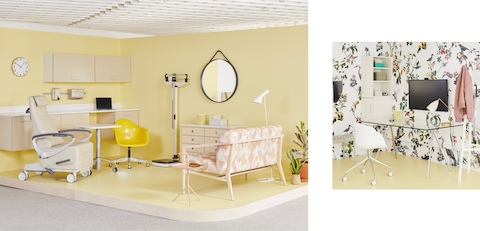 Exam
A workplace wellness space strikes the perfect balance between efficiency and relaxed comfort.
Studio
The workday is fast and cheerful in an office designed for creativity and collaboration.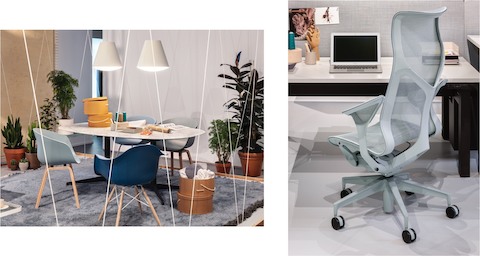 Our Brands
Herman Miller Group is a family of individually vibrant brands all dedicated to artful, problem-solving design.

A leading provider of problem-solving furnishings, technologies, and services for the office and the home

A designer and manufacturer of high-performance monitor arms, lighting, and accessories

A purveyor of the world's largest collection of authentic modern furniture

A maker of exquisitely crafted, timeless designs for refined working environments

Inspired furniture and accessories for modern living

A worldwide leader in the design and manufacture of interior partition walls
A prominent creator of textiles known for its rigorous commitment to design

A leader in contemporary furnishings for workplace, institutional, and hospitality environments

A chief manufacturer of beautifully styled, highly engineered performance furnishings