Transform Your Campus.
Get Transformative Results.
Transform Your Campus



With a human-centered approach informed by ongoing research into effective spaces, Herman Miller can help you create an inspiring, efficient place that will help people and your institution achieve their goals.
Classroom Redesign Results



Institutions that used Herman Miller's research-based approach boosted achievement for both students and faculty.

Increase in students who feel valued

Increase in faculty who think collaboration is better with students

Increase in students who feel equipped to do group work
Source: Results from Herman Miller's Learning Spaces Research Program, a study of over 3,000 students and faculty from leading institutions.
Partner with Experience
Benefit from our research-based planning approach and diverse portfolio of products and services.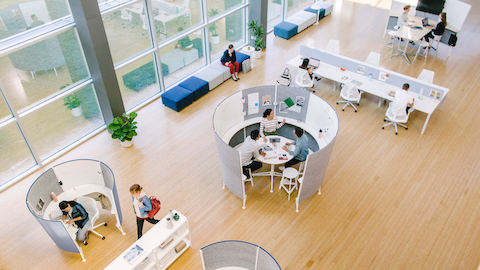 Create Research-Based Environments
Plan and outfit a cohesive campus with inspiring environments, all based on research into learning and teaching.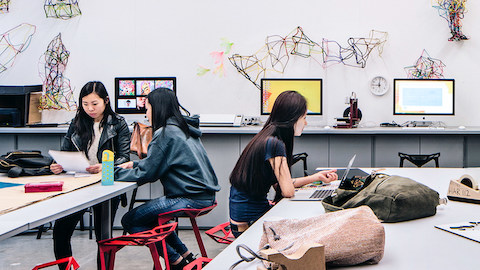 Spend Smartly on Place
Invest in environments where the furniture, technology, and architecture is aligned and fine-tuned to people's needs.
Five Decades of Knowledge and Insights
University of Southern California
An old art school gets the newest of tools and a maker space that speeds the creative process.

North Carolina State University
A new state-of-the-art library gives a campus a heart.

Let's Get Started
Ready to work with us? Connect with a salesperson now to begin transforming your campus.

* Please fill in the required fields:
Please fill in the required fields:
Thank You!
We've successfully received your information. You should hear from us soon.

Something went wrong.
Please refresh the page and resubmit your information.