Government
U.S. State and Local
Great offices start with alignment
When surroundings, furnishings, and tools work together, the workplace becomes a place where people want to be.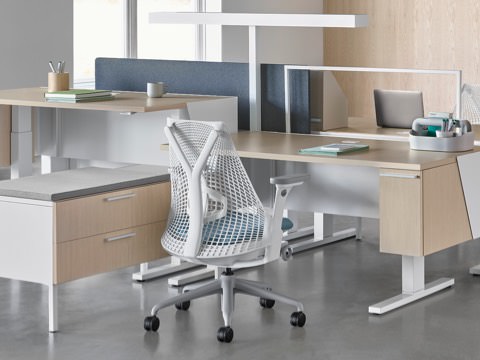 OMNIA Partners
The Nation's largest cooperative purchasing organization for public sector
Available to all state and local government entities and educational institutions, the Herman Miller cooperative contracts allow you to forgo the bid process, yet still secure significant discounts on Herman Miller products and services. Herman Miller and OMNIA Partners provide the benefits of competitively bid, nonexclusive contracts. You'll get the best government pricing and simplified procurement. There is no cost to participate.
Innovation Through Experience
Reshaping Learning Spaces for Makers, Hackers, and Coworkers
Contact Me Now
Have a salesperson contact you, and discover how you can benefit from our 40 years of government experience.

* Please fill in the required fields:
Please fill in the required fields:
Thank You!
We've successfully received your information. You should hear from us soon.

Something went wrong.
Please refresh the page and resubmit your information.