Move about the patient room with ease
This stool's gently curved, open shape allows guests and caregivers to shift between a range of natural postures at the patient's bedside. Large glides on the stool makes it easily move around the patient room. The Palisade Stool is designed to nest with the Daystand when not in use to promote overall space efficiency. Use the Palisade Stool with the entire family of Palisade products to bring attractive, accommodating seating to patient rooms.
Dimensions
Nemschoff Palisade Stool
Height:

37"

Width:

18"

Depth:

22"
A Complete Collection for Waiting Areas and Patient Rooms Alike
Discover all the ways Palisade can work for you.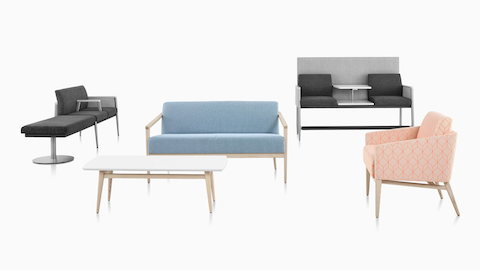 "My hope is to have a positive impact on transforming people's experience in the context of healthcare environments."