Nemschoff Palisade Collection
Offer guests a sense of place that's comfortable and inclusive
The Nemschoff Palisade Collection welcomes guests and anticipates their needs, all with contemporary looks and inviting comfort. Coordinating seating and tables find their place in both waiting areas and patient rooms, allowing guests and families accommodation to aid in the healing process.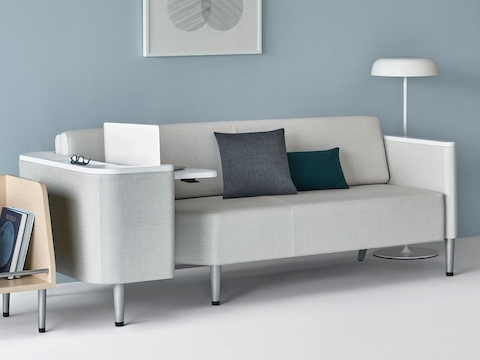 Accommodate Guests and Caregivers Alike
Thoughtful features make it easier to interact with patients, whether you're a guest or a caregiver. By meeting these needs, guests feel welcome and connected to their loved one so they can support the healing process, no matter where they are waiting.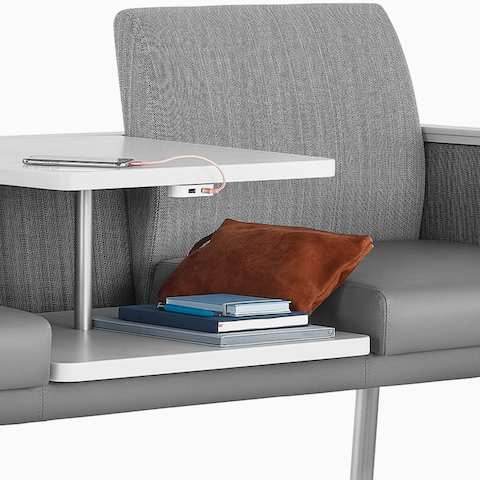 Stay Connected
Optional power outlets let guests keep their phones, laptops, and other devices charged so they can stay connected while they wait and keep spaces clutter-free.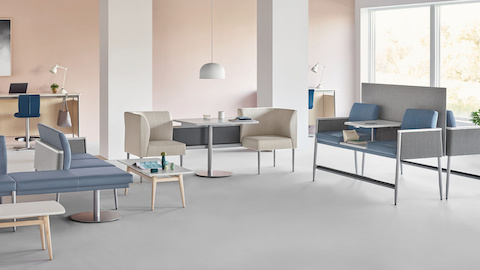 Every Element Works Together
Palisade is modular and flexible, with integrated tables and intuitive storage options. And by using the great variety of pieces across your floorplate, a consistent look is achieved, no matter the material or application.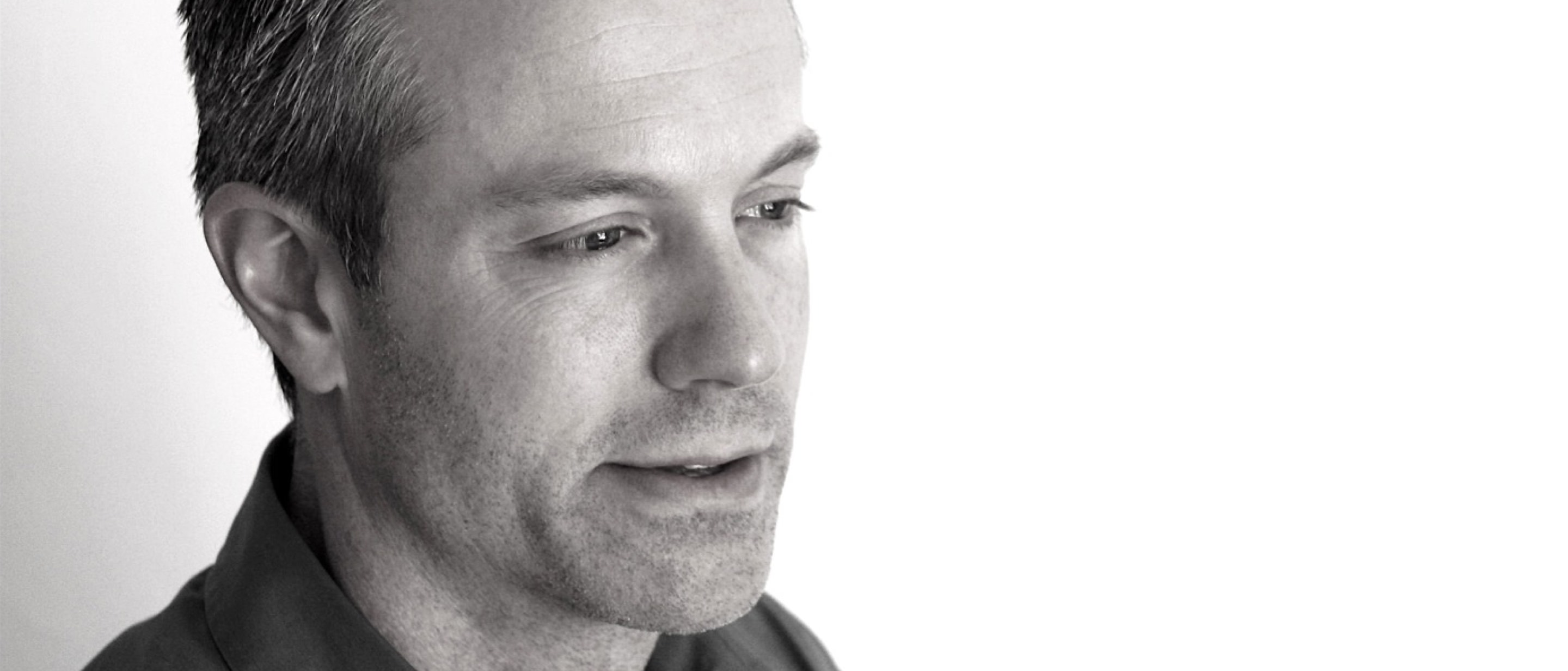 While traditional patient rooms focus on the patient, designer Jess Sorel was intrigued by the idea of focusing on another audience: the patient's guest. In designing Palisade, he created a collection of furnishings that spoke to their needs first, instantly signaling a sense of welcome and support.