Nemschoff Easton Coffee Table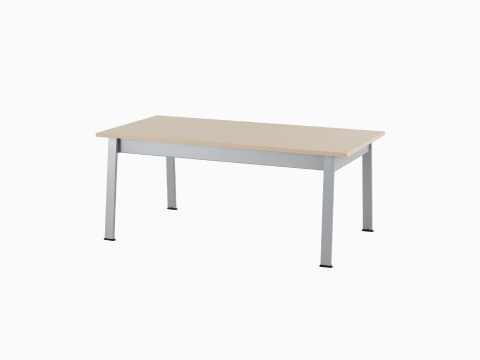 A sturdy place to set your things
Rectangular in form with a powder-coated steel base and a non-porous, solid tabletop, the Easton Coffee Table fits the needs of any healthcare facility. Made to last in heavy-use healthcare environments, the table is sturdy and easy to clean while keeping its attractive contemporary design. Integrate with Easton chairs for a cohesive space.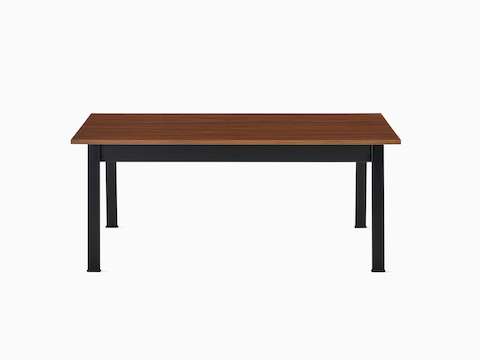 Anticipate the needs of guests
A metal base makes the Easton Coffee Table ready for anything, anyone, anywhere. The durable construction and enduring design complement Easton seating and create a unique, comfortable, and visually pleasing place for guests to visit, work, and wait.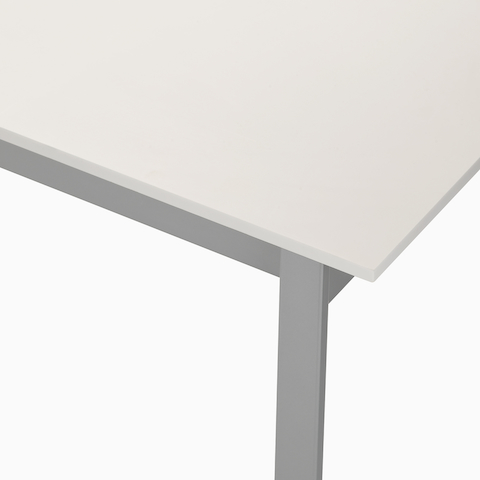 Works around the clock
Easton tables meet the high demands of healthcare environments. A durable laminate or Corian tabletop and powder-coated legs stand up to high-use and high-traffic spaces, helping Easton maintain its welcoming look.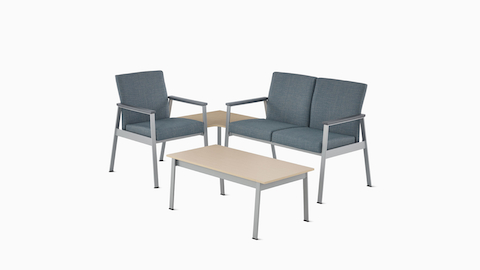 Easy to clean
Easton tables are easy to clean and maintain. The laminate finish is specifically engineered for heavy use and frequent cleaning, just right for waiting areas or patient rooms.
Specs
View the dimensions, materials, features, and available options for the Nemschoff Easton Coffee Table.
Meet the Family
With a variety of chairs and tables, you can use Easton from waiting rooms to patient care areas.