Designed by Ward Bennett for Geiger
Rolled Arm Sofa Group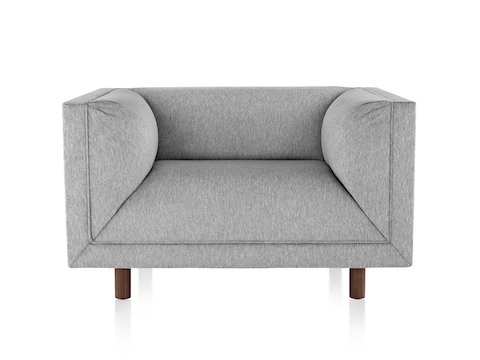 Rolled Arm Sofa Group
Ward Bennett's work has had a lasting impact on designers interested in achieving contemporary, understated luxury. His sensuous yet minimal Rolled Arm Sofa has universal appeal and can move from residential to commercial spaces with ease. Its generous, low-slung, architecturally scaled volumes and crisply mitered upholstery provide a graceful silhouette. Perched on recessed solid wood legs and produced in walnut or ash, Rolled Arm is available in three sofa sizes or as a club chair.
"I am interested in the essence, the bones, in contrast to surface ornament. In any product I ask myself, does it work? Will it last?" –Ward Bennett
Herman Miller Collection
A permanent collection designed to meet fully the requirements of modern living.