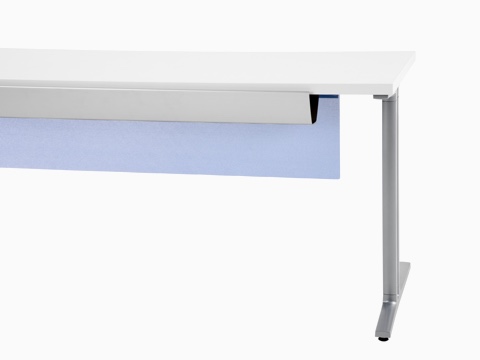 Shields the view under any work surface
The Modesty Panel attaches to the backside of a table, desk, or any other work surface to provide visual privacy below, with a variety of options to customize it.
Organize Cables Below
Modesty Panels can be used with or without an optional cable management trough underneath the surface, maintaining privacy.
Keep Your Options Open
Choose from fabric, laminate, or select veneer panels to provide flexibility and complement practically any office and workstations.