Designed by Sam Hecht and Kim Colin
OE1 Freestanding Curtain
A poetic partition that's sheer genius
The OE1 Freestanding Curtain forms a soft, permeable boundary for a warm, residential feel. Move this screen or combine it with others to organically divide or create team spaces, enhance the sense of community, or improve wayfinding.
Form a soft boundary
Divide space in a way that's flowing and artistic, rather than rigid, with the OE1 Freestanding Curtain. This design offers the visual comfort of a curtain and—because it's not connected to a wall or ceiling—the flexibility of moving it.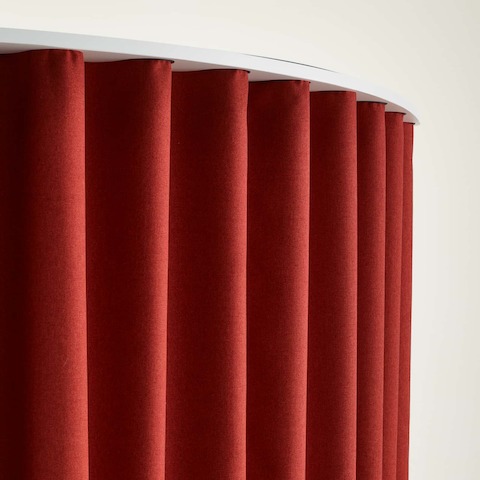 Provide light visual and acoustical privacy
Create spaces where people connect and socialize—and enhance corporate culture—with this versatile curtain. To provide balance, the OE1 Freestanding Curtain offers light visual and acoustical privacy.
Elevate your aesthetic
Take a reception area, team neighborhood, and refuge space from ordinary to stunning with this easy-to-move and combine partition. Available in straight or curved options and in different degrees of opacity, the curtain is suitable for a wide variety of styles.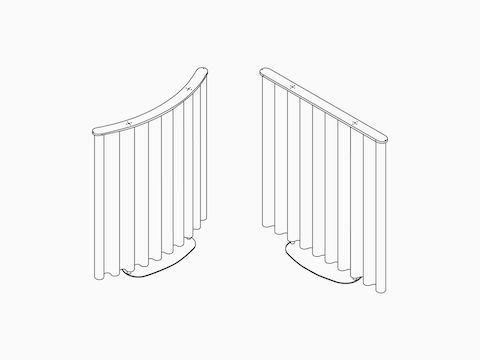 Specs
View the dimensions, materials, details, and available options for the OE1 Freestanding Curtain.
While designing OE1, Sam Hecht and Kim Colin deconstructed the traditional systems approach to office furniture. In the process, they created an agile collection that's ready for action in a changing world of work.