Designed by Sam Hecht and Kim Colin
OE1 Curved Screen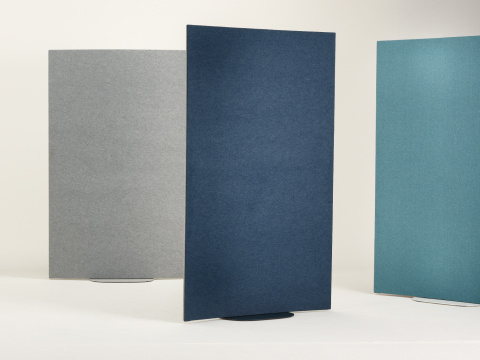 Softly curved, visually pleasing

The subtly curved OE1 Curved Screen divides space, provides visual and acoustic privacy, and enhances office aesthetics. Because of its gentle aesthetic, it's especially effective in collaborative and community spaces, softening the visual hard edge inherent in traditional offices.

Create visual interest

Through its subtle curve, the OE1 Curved Screen creates visual variety without disrupting aesthetic continuity in a space. This screen also provides visual and acoustic privacy and defines meeting and social spaces.

Express your brand

Enhance your organization's brand and culture—or add color—with the OE1 Curved Screen. You can order this fabric-wrapped, tackable panel in different colors for each side.

Respond to change

Make your space responsive to the needs of teams, individuals, and your organization with this curved screen. The design is light enough to pull it into place, out of the way, or wherever you need it.

Specs
View the dimensions, materials, details, and available options for the OE1 Curved Screen.

While designing OE1, Sam Hecht and Kim Colin deconstructed the traditional systems approach to office furniture. In the process, they created an agile collection that's ready for action in a changing world of work.