Designed by Brian Alexander
Nevi Link
A stand-out standing desk system
Fit more people into your office without sacrificing their comfort with Nevi Link. This system of sit-to-stand desks encourages regular movement and condenses your real estate footprint through a streamlined design. It's how we're helping you create an active and efficient office and a healthy bottom line.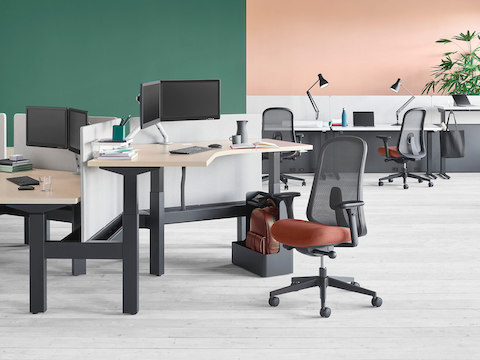 Enhance Employee Health
Most people are inactive for over 21 hours a day, which can lead to fatigue and health problems. Nevi Link encourages regular movement from seated to standing and back again, boosting energy levels and productivity for people.
Optimize Your Real Estate
Reduce your real estate footprint without sacrificing people's comfort with Nevi Link. More people can sit at Nevi Link, and they can do so comfortably with the sit-to-stand desks' ergonomic features.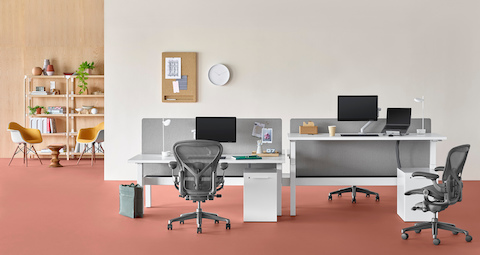 Invest in Your People
Scale Nevi Link to any application with multiple configurations and options for cable management. Nevi's efficient design means you have more to invest in the spaces and tools people need to thrive—collaborative settings with a residential vibe, multi-functional conference rooms, or more standing desk systems.