Designed by Brian Alexander
Logic Reach
Your people work everywhere. Now your power and data do, too.
Logic Reach is a power distribution system that's as versatile as your people are, powering all the places and ways they work throughout an open office. With just three components, it connects furnishings to power and data in the shortest way possible—a straight line.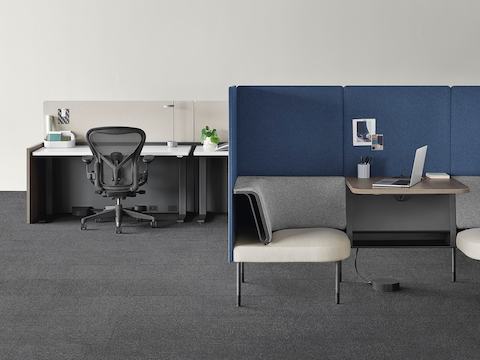 Seamless Connectivity
Logic Reach acts as the glue for your office, connecting islands of furniture—like collaborative spaces and lounge areas—to power access with ease. There's no need to rewire walls, tear up floors, or purchase new furniture: Logic Reach installs under your carpet and works intuitively with the furniture you already have.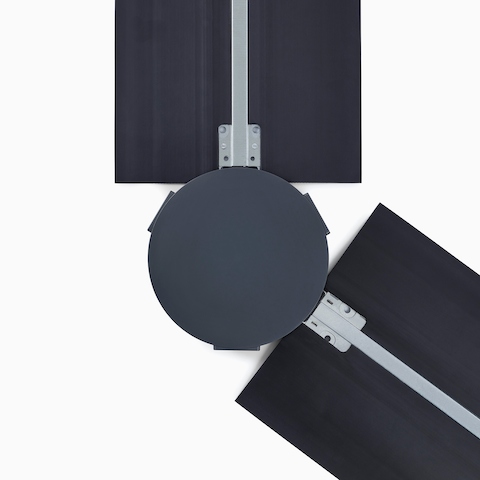 Smart, Efficient Design
Flexible Under-Carpet Tracks articulate from the circular Electrical Hubs at multiple angles, letting you plan settings wherever you want and connect them to power and data directly. Outlets are placed in various orientations around the Electrical Hubs so multiple power cords can be plugged in at once. And the whole system is practically invisible, with small, well-designed components that blend into any setting.
Simple Set-Up
The Logic Reach system is easy to install.
Product
Logic Reach: Simple Set-Up
Cut the Corners
Logic Reach breaks free from the traditional grid layout, getting power and data from point A to point B in the shortest route possible—a straight line.
Plug in to Power
The circular Electrical Hub has outlets at multiple angles and orientations, allowing you to connect several devices at one time without unplugging others.
Feel Free to Change
Logic Reach is just as easy to uninstall and re-route as it is to place—so when workplace changes arise, you're not locked in.
Specs
View the dimensions, materials, features, and available options for Logic Reach.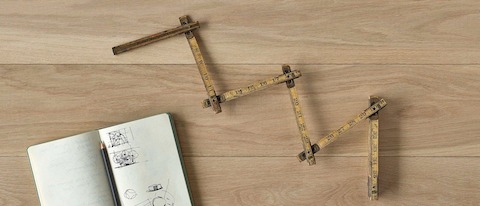 Inspired by his grandfather's antique folding ruler, Brian Alexander sought to create a power and data distribution system that branches out and breaks free of the grid.