Nemschoff Easton Plus Chair
Specifically designed with a wider seat and larger weight capacity, the Nemschoff Easton Plus Chair provides ample support and space for all to sit comfortably. Solid in structure, this plus chair features an attractive contemporary design that complements any healthcare facility. Easton includes the option for Corian arm caps, a material known to be easy to clean, durable and long-lasting, and visually appealing.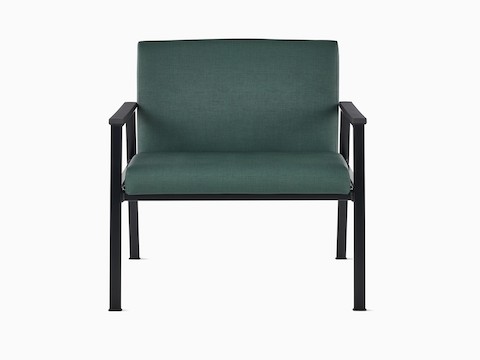 Works around the clock
Easton chairs meet the high demands of healthcare environments. Durable metal construction, powder-coated legs, and a wall-saver feature stand up to rigorous use and frequent cleaning, helping Easton chairs and tables maintain their welcoming look. Specify chairs with Corian or urethane arm caps to enhance Easton's lasting strength and cleanability.
A chair you can depend on
Plus chairs provide the extra comfort and bodily support needed for patients and guests of all sizes. Features a wider seat and higher weight capacity than standard chairs for a secure seat.
Falls into place
Easton is thoughtfully designed to extend a consistent aesthetic across healthcare facilities, from the waiting room to the patient room. Easily coordinate these chairs with other Easton seating and tables to create attractive spaces. The Easton collection is also versatile enough to blend in well with existing furnishings for a tailored look.
Specs
View the dimensions, materials, features, and available options for the Nemschoff Easton Plus Chair.
Meet the Family
With a variety of chairs and tables, you can use Easton from waiting rooms to patient care areas.